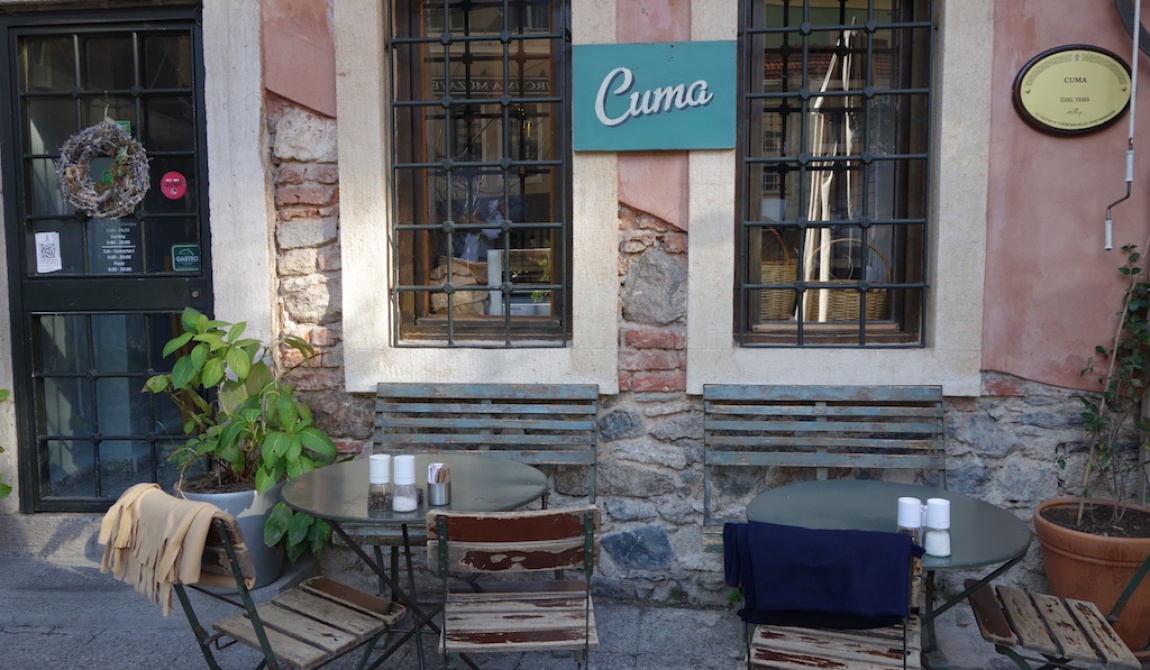 15 Amazing Restaurants and Coffee Shops Not Even Istanbulites Know About! - Part1
By SU Magazin / 2021-10-12

We have prepared a list of coffee shops and restaurants that even Istanbulites don't know about. Don't forget to read part-1 and add it to your list before you go on your trip to Istanbul!
Dandin Bakery
There are some places that you just can not miss and they are very visible from all points of view. But they how to hide from 'other' people. Dandin Bakery is exactly one of these places. Imagine a place full of delicious, mouth-watering desserts, Imagine a place with a variety of homemade bread and everything else. In Dandin Bakery, it is possible to taste lots of food for breakfast besides desserts and bread. French Toast with tahini and apple, jams with poppy, pumpkin, and black mulberry. If you want something that can ease your starvation at night, there are delicious hamburgers and special hamburgers with topsoil too.
Address: Kılıçalipaşa Mescidi Street, No:17/A Beyoğlu – Istanbul
---
Madam Despina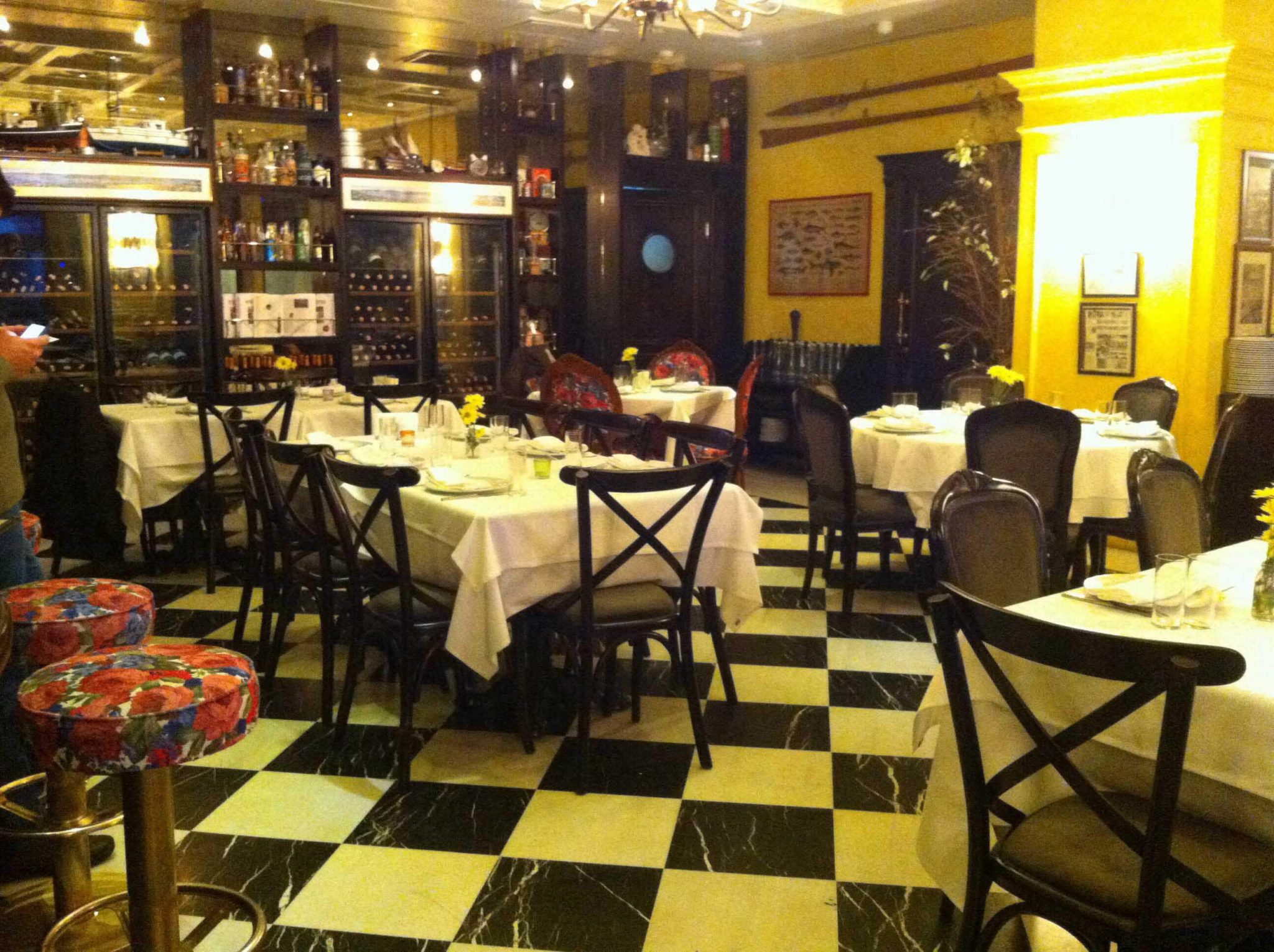 With its "first woman ginmill manager" title, Madam Despina is among the history of Istanbul. It is a special place that regular goers don't want to share with some another. Despina is located at the last station of Kurtuluş and it is also a museum besides being a marvelous restaurant. You can find 25-30 appetizers on its menu which leads the way for the nightlife of Istanbul since 1946. The famous "pilaki", which is a food made with cold white beans vinaigrette, is still prepared by the Madam's own recipe.
Address: Açık Yol Street No:9, Kurtuluş, Şişli – Istanbul
---
Çukurcuma Cuma Cafe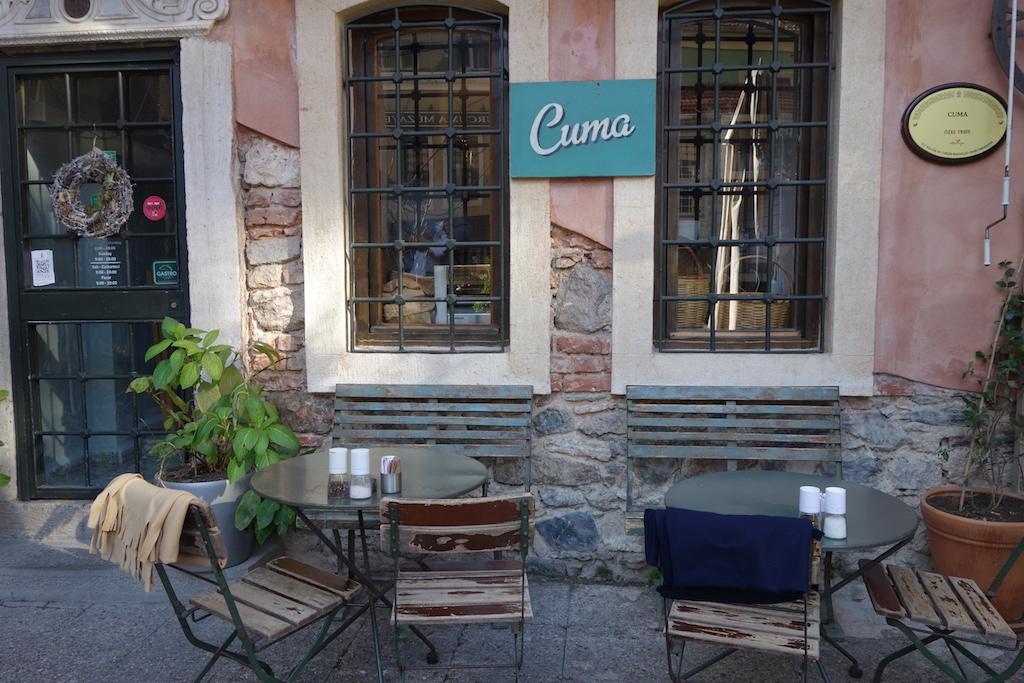 The unique places of Taksim are waiting for you in Çukurcuma. To find these places, you need to stroll a little through the streets and be open to innovations. Cuma Cafe is not very noticeable when you pass by. But inside you will feel like you are visiting one of your friend's houses. You will love the wooden decoration, vintage accessories, and organic delicious foods.
Address: NO 53/A Çukurcuma St. Firuzağa District Beyoğlu/ISTANBUL
---
Kavak Kılçıklı Balık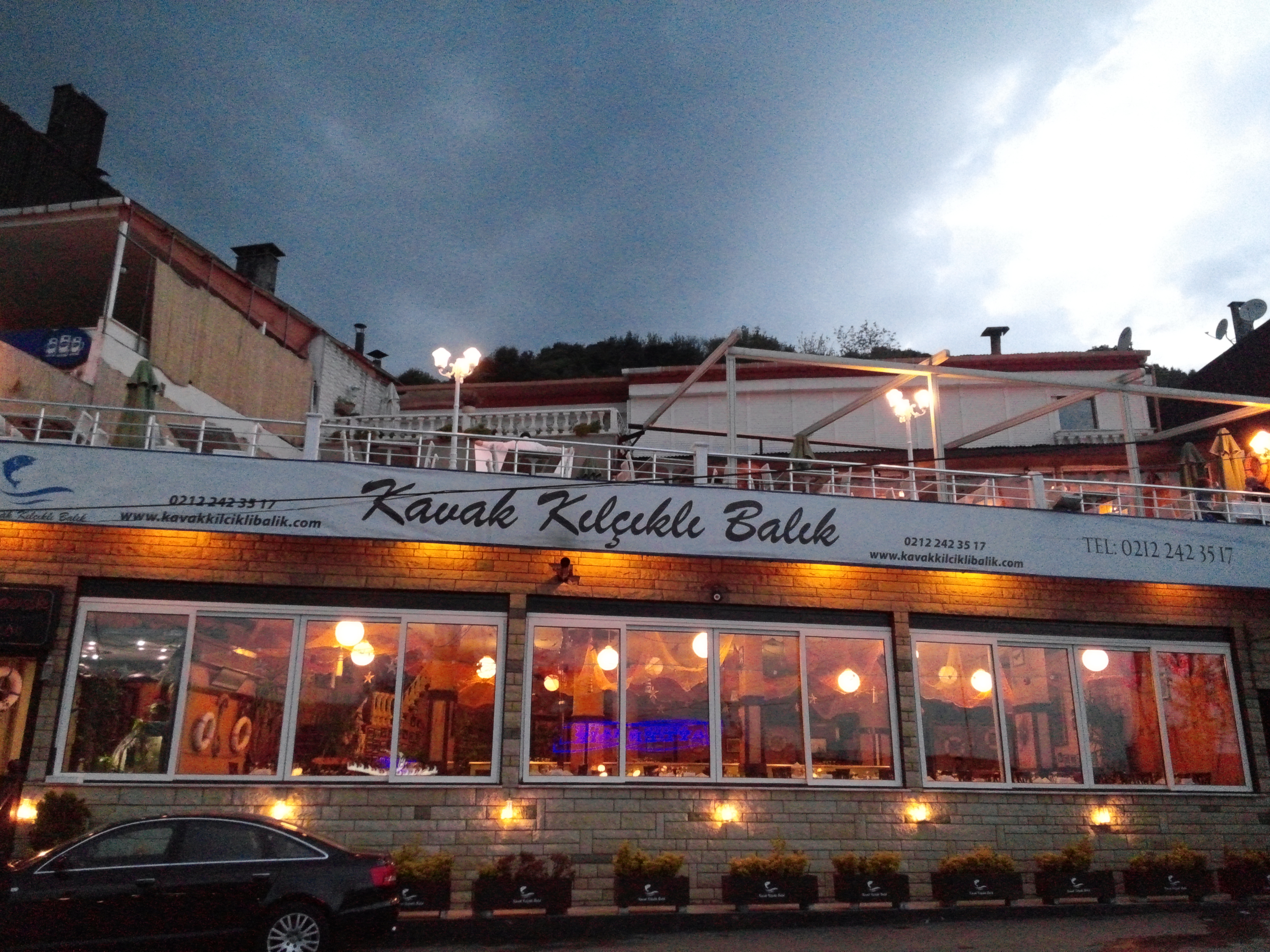 Offering the flavors of the Black Sea against the Bosphorus, the Kavak Kılçıklı Balık is one of the most beautiful places where you can get pleasant sea air. Istanbul Simit is the favorite dish of the place where the beauty of delicacies is undisputed. Don't pass by without tasting this delicacy that looks like a bagel but is made of fish.
Address: NO 3, İskele St., Rumeli Kavağı District, Istanbul
---
Hatr-ı Kahve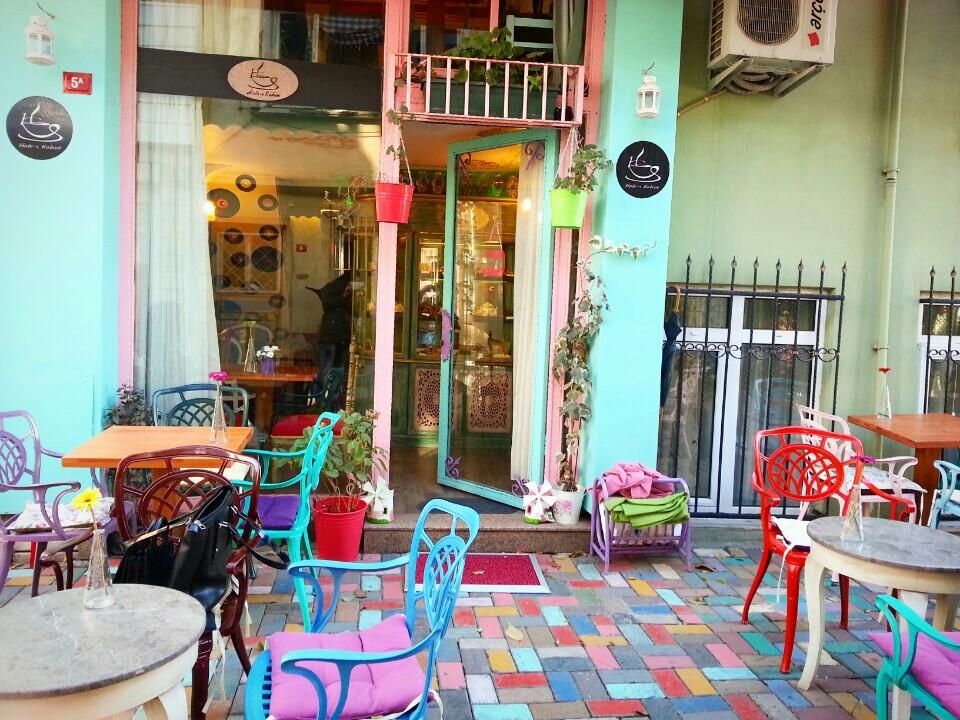 A small but charming place that is not known by too many people in Çengelköy, Hatr-ı Kahve first will pull you inside with its colorful decor, then with its coffees and deserts. We strongly suggest Belgian Hot Chocolate.
Address: Oymak Alley, Çengelköy St. Çengelköy District, Istanbul.
---
Coffee Sapiens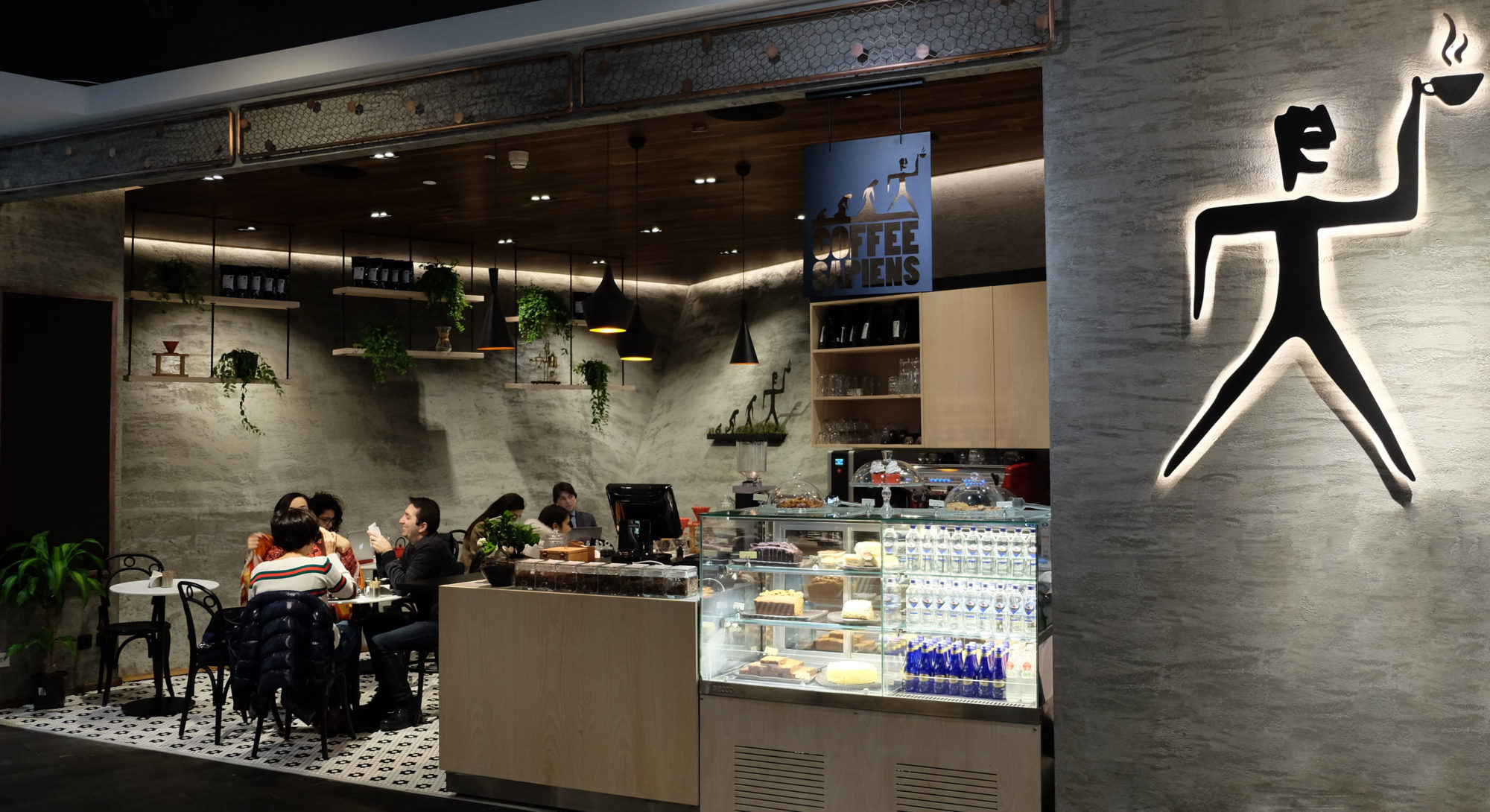 We would like to suggest to you a café that most people who discover it keeps to themselves while coffee culture takes hold of Istanbul. How about a coffee at a café that is known by very fewer people as Karaköy's new coffee stop?
Address: NO 10, Kılıç Ali Paşa Mescidi Alley, Kemankeş Mustafa Paşa District, Karaköy, İstanbul.
---
Minoa Cafe Bookstore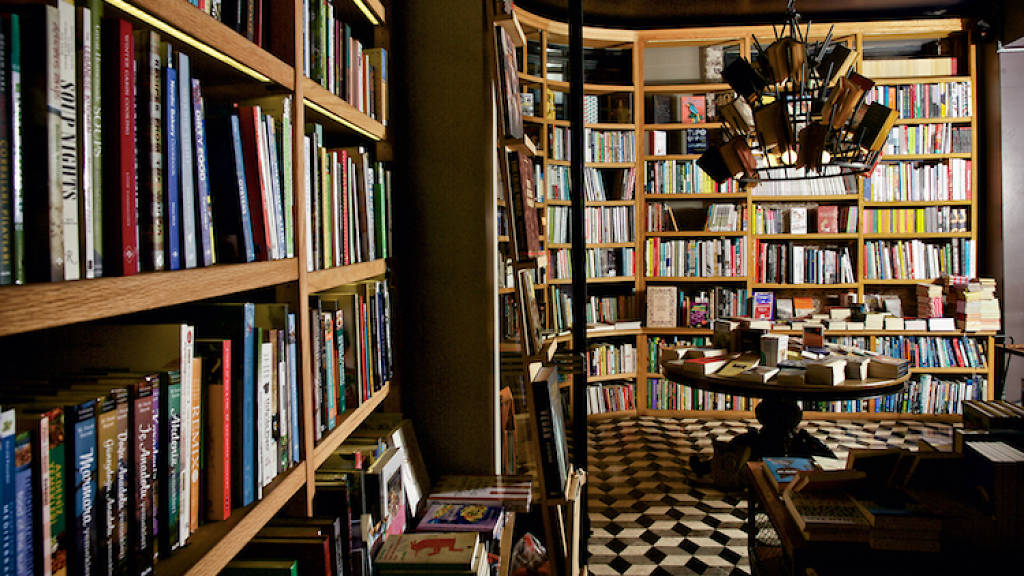 Minoa's owners have designed the place in your dreams. When you first enter inside you can't notice if it is a library or café. Designed as both café and library will be on your left while taking the slope from Beşiktaş to Akaretler. Besides cold and hot beverages Library-café designed place also has satisfying breakfast menus.
Address: Park Apt. No 52/A Süleyman Seba St. Vişnezade/Beşiktaş/İstanbul