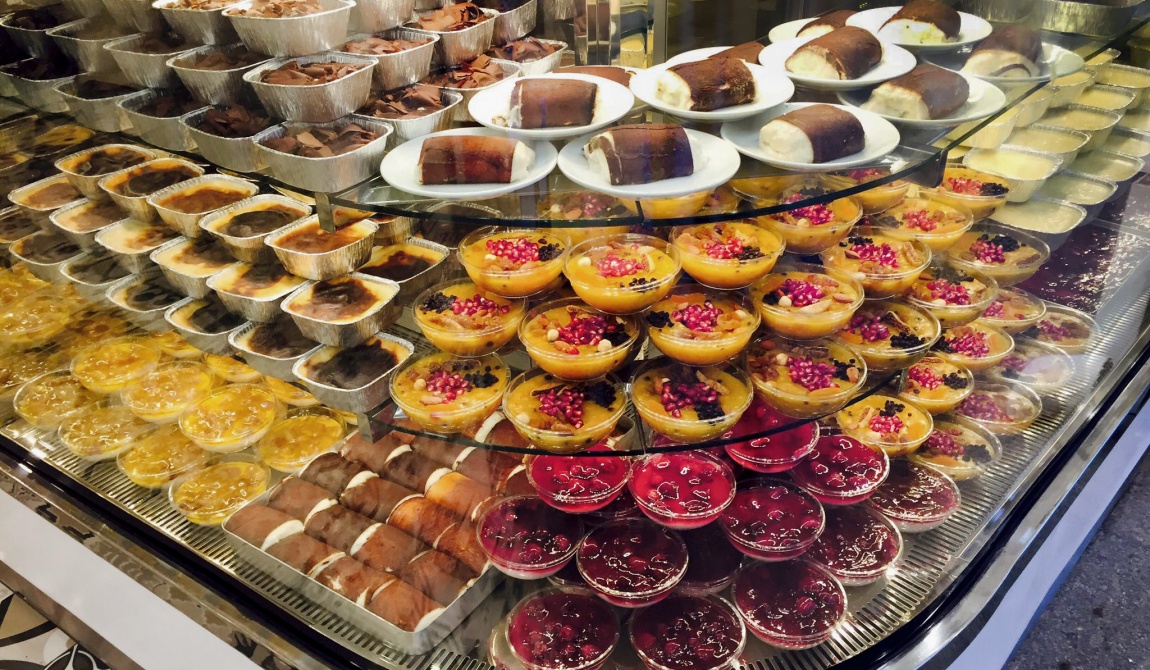 3 Milk-Based Turkish Desserts You Have To Taste
By SU Magazin / 2022-09-15

Baklava is the most known and loved dessert in Turkish cuisine. But there is much more to Turkish dessert, a long list of deliciousness. An encyclopedia can be written on Turkish desserts. We are going to cover three of the most popular milk-based desserts; Sütlaç, Tavukgöğsü, and Kazandibi. We promise you that you won't be able to get enough of these milky Turkish desserts. Don't forget to order Turkish tea with it!
1) Sütlaç (Rice Pudding)
Among the many milk desserts in Turkish cuisine, one of the most common and well-known one is sütlaç (rice pudding). The name derives from ''sütlü aş'' meaning the milky meal. It is also one of the oldest Turkish desserts recorded. Its main ingredients are rice, milk, and sugar. In the favorite version, the pudding is baked in the oven, where it forms a golden, sometimes slightly charred top.
The recipe and topping may vary but the best one is The Hamsiköy Sütlacı. Hamsiköy is a village of Trabzon but lucky you can find this amazing recipe in Istanbul and other cities as well.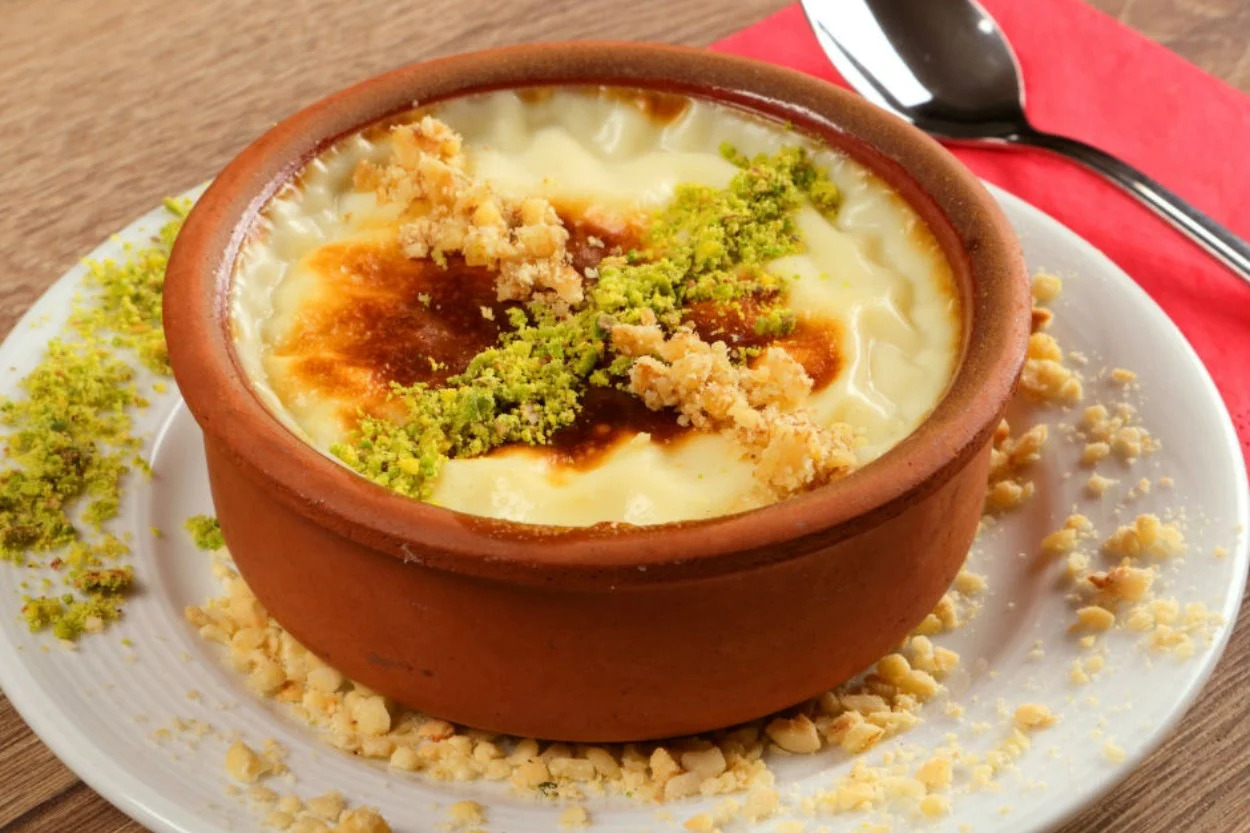 2) Tavukgöğsü (Chicken Breast Pudding)
This popular Turkish milky dessert is very original because it's made from chicken breast. Interestingly it doesn't taste like chicken at all! Tavukgöğsü means "chicken breast" and is made of milk, rice, sugar, cinnamon, and shredded chicken breast. Once you taste this classic Turkish dessert you'll be amazed. Sweet and healthy, it is a great way to add some protein to your diet. You can easily find this unusual yet delicious pudding in nearly every restaurant and cafe.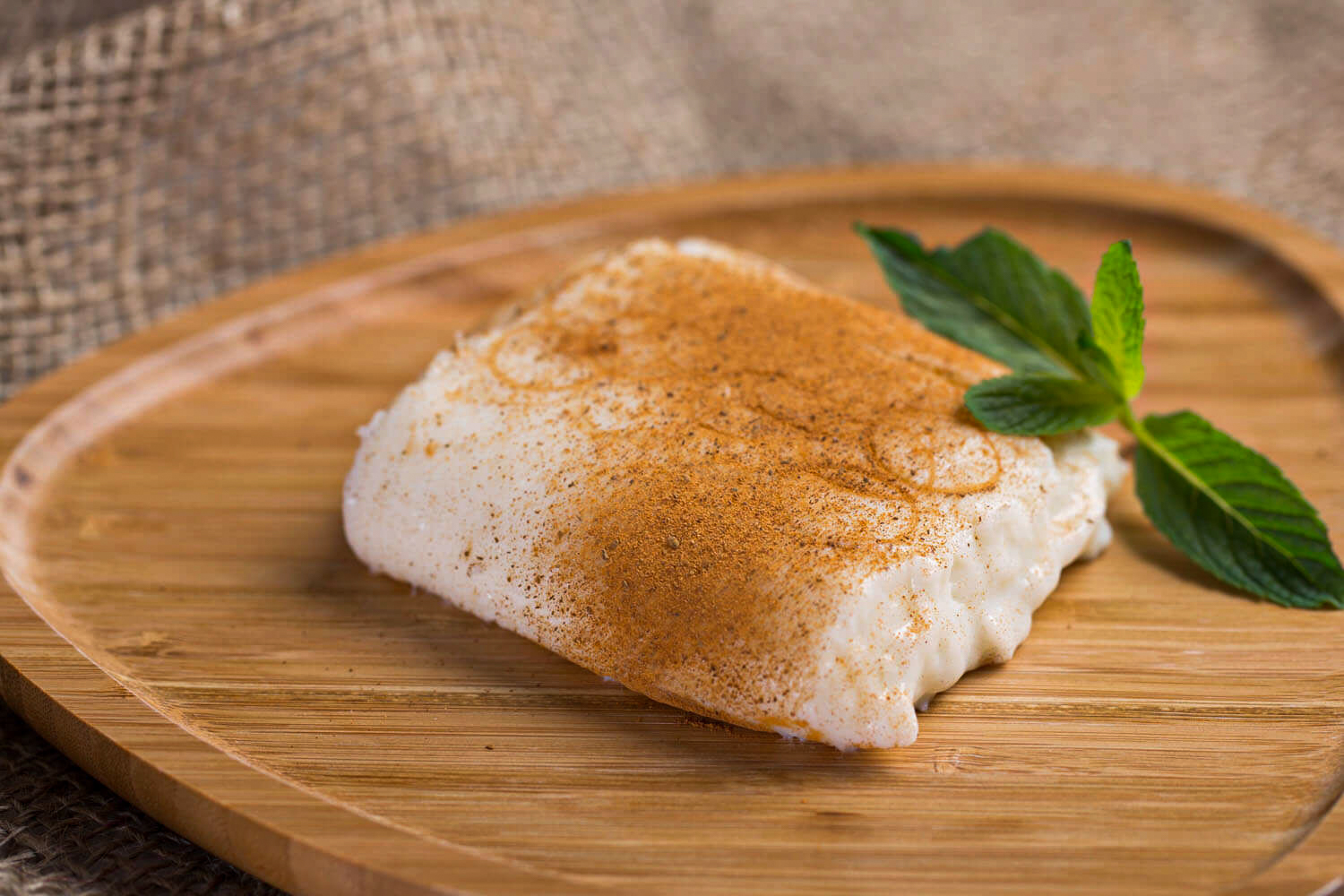 3) Kazandibi
Dating back to the Ottoman times, Kazandibi is a Turkish dessert that means the bottom of the pan, referring to the burnt bottom of the pan that it is cooked in. It is traditionally made by burning the bottom of tavukgöğsü (chicken breast pudding) or it is made without the chicken, while the rest of the ingredient stays the same. And the ingredients are milk, butter, sugar, rice flour, and starch. Flavorings such as vanilla, rosewater, or ground mastic gum can be added as well. The caramelized top of kazandibi gives it an earthy flavor which is contrast quite well with the sweet flavors of the interior.