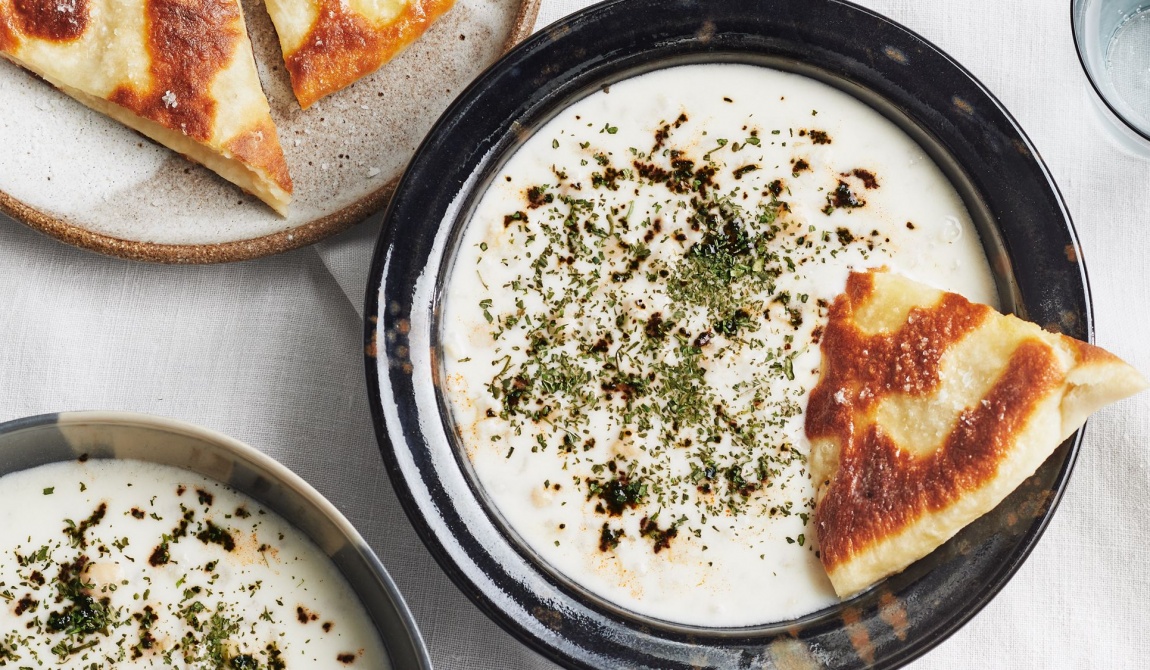 A Glimpse Of The Delicious Turkish Soups-Part 1
By SU Magazin / 2022-10-05

Soups hold an important place in Turkish cuisine, probably more than you think. Soup is served as the first course at both lunch and dinner. Even sometimes, Turkish people choose delicious Turkish soup for breakfast, especially on cold winter mornings. There are restaurants that only serve soup and are open for 24 hours.

We choose some of the most known and delicious soups from hundreds if not thousands of soup recipes in Turkish Cuisine which are unique to Turkish Culture thanks to the rich history of the land. These are just a small part of the Turkish soup treasure; rich in taste and history.
Lentil Soup (Mercimek Corbasi)
The signature soup of Turkish cuisine. Undisputedly the queen of Turkish soups. It is served at every restaurant, street vendor and cooked in every kitchen throughout Turkey. Thanks to the culinary innovativeness of Turkish mothers there are thousands of varieties of it. Its ingredients traditionally are red lentils, onions, tomatoes, peppers, tomato or pepper paste, and dried mint. For dressings lemon, vinegar, and chili flakes are served aside.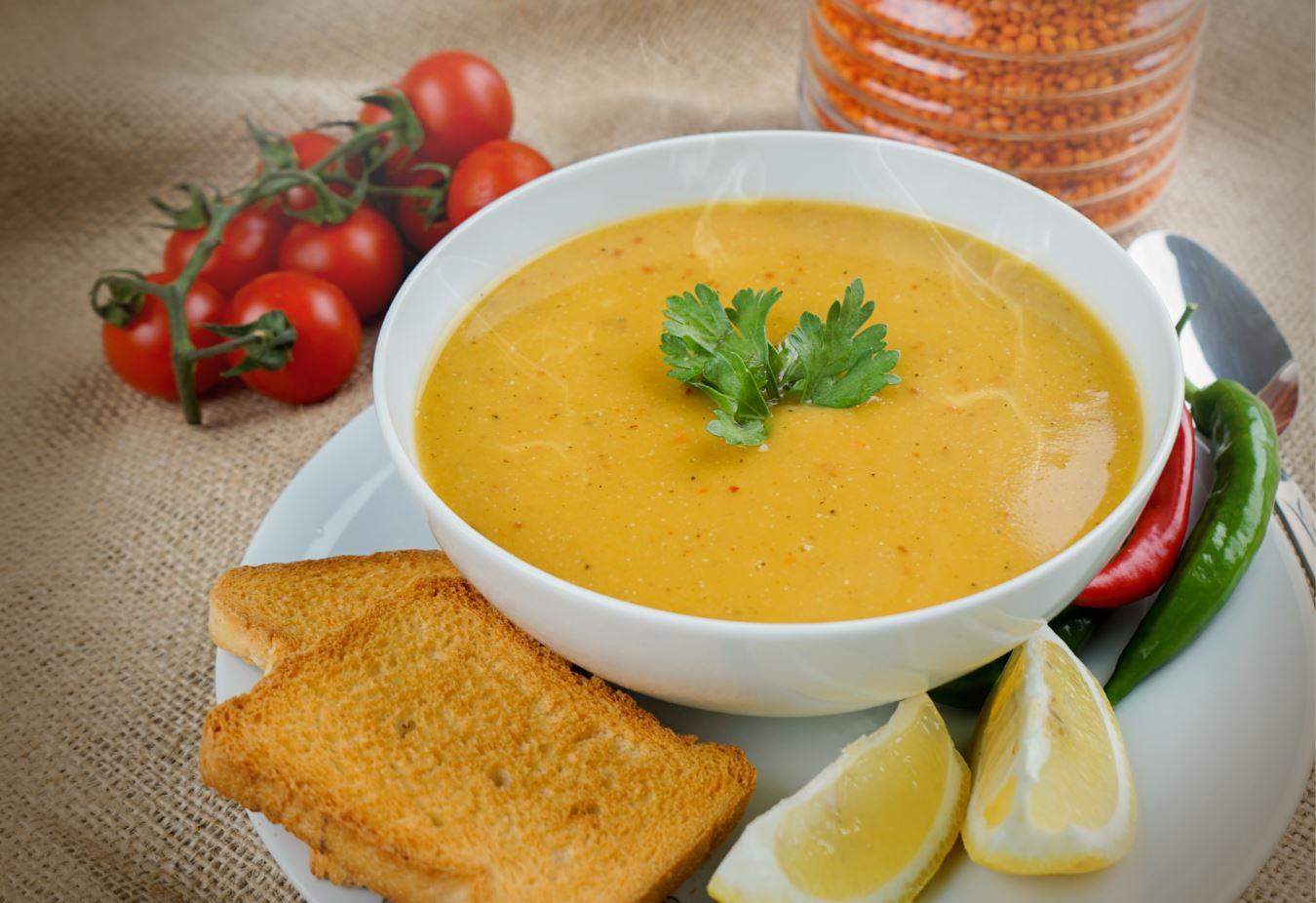 Beyran Soup
Beyran soup is one of the famous dishes of Gaziantep cuisine where it's served as breakfast. It is one of the foods that can be eaten for a meal because it is a bit heavy and oily. Beyran soup consists of rendered lamb fat that's topped with rice and shredded lamb meat. The combination is then cooked with the addition of garlic, pepper paste, and lamb broth. The soup is notoriously spicy which makes it a pretty unusual way of starting the day. It is served with lemon wedges, vinegar, and fresh Turkish bread on the side. And if it is not spicy enough for you, you can add some special Antep chili pepper as well.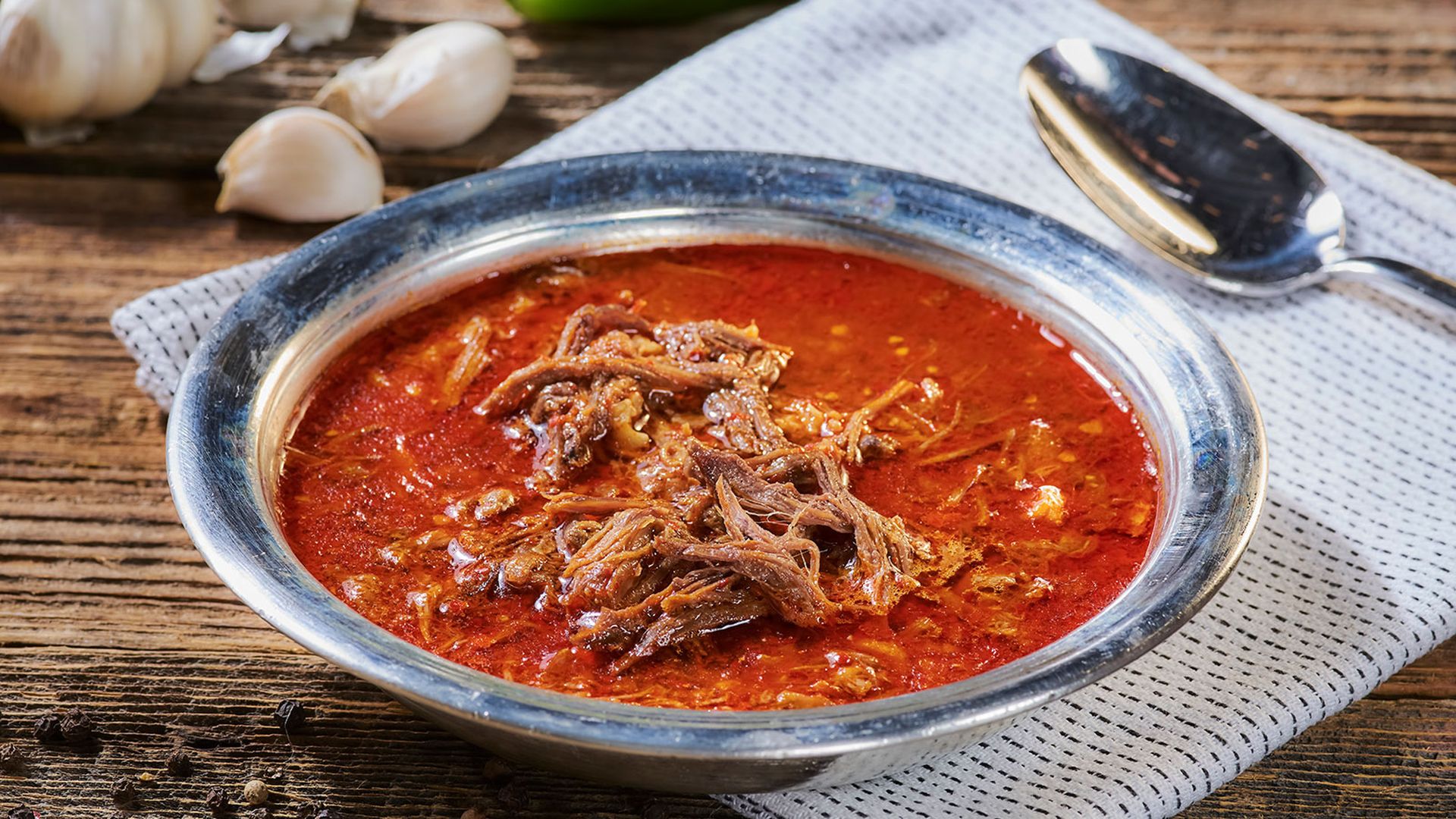 High Plateau Soup (Yayla Corbasi)
It is a quintessential taste of traditional Turkish cuisine. Yayla Corbasi is cooked in every Turkish household at frequent intervals. It is easy to make, and perfect for a quick and healthy meal for the whole family. High Plateau Soup is made by adding some rice into a soup mixture made from yogurt. And after, dried mint is combined with hot oil and mixed through, bringing out the full feast of the soup's flavors!
This soup is as Turkish as it gets. It is named after the mountain meadows of northern Turkey, where the best-quality yogurt is produced. Thanks to its light ingredients it is enjoyed during both summer and winter seasons.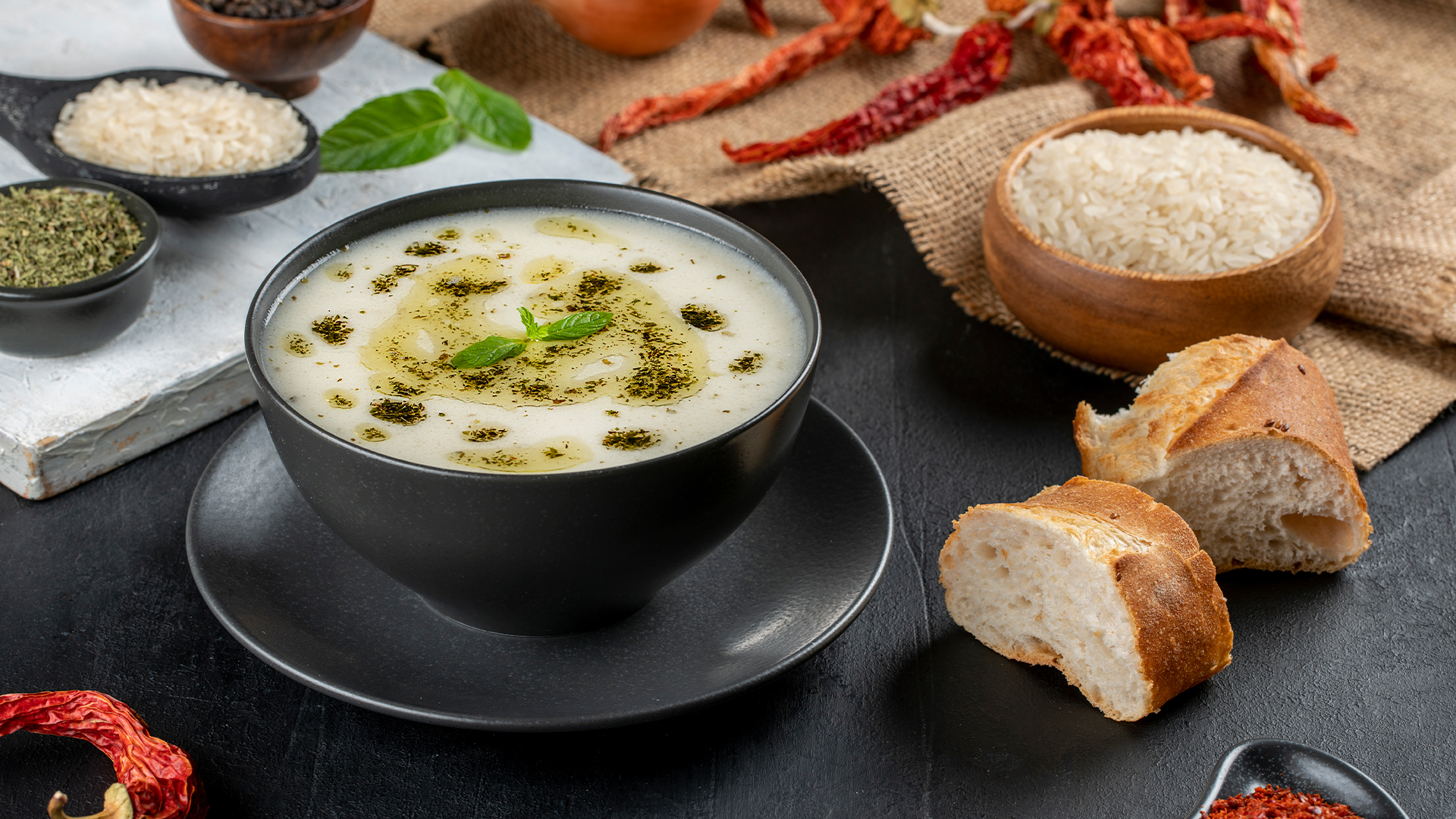 Tarhana Soup
The first instant soup was invented by the Turks. And it is called tarhana. It dates back to the times when Turks live in Central Asia. The soup is very easy to prepare however the dough it is made of is not. The main ingredient in this soup is a certain kind of powder, sourdough, which requires time and effort to make. Although the main ingredients may change from time to time, tomatoes, red peppers, yogurt, flour, and dry mint are essential. After they are mixed into a dough, these ingredients are dried under the sun for fermentation in the summer season. This means tarhana can be stored and consumed throughout winter. Making tarhana during summer is a traditional culture across Anatolia for decades.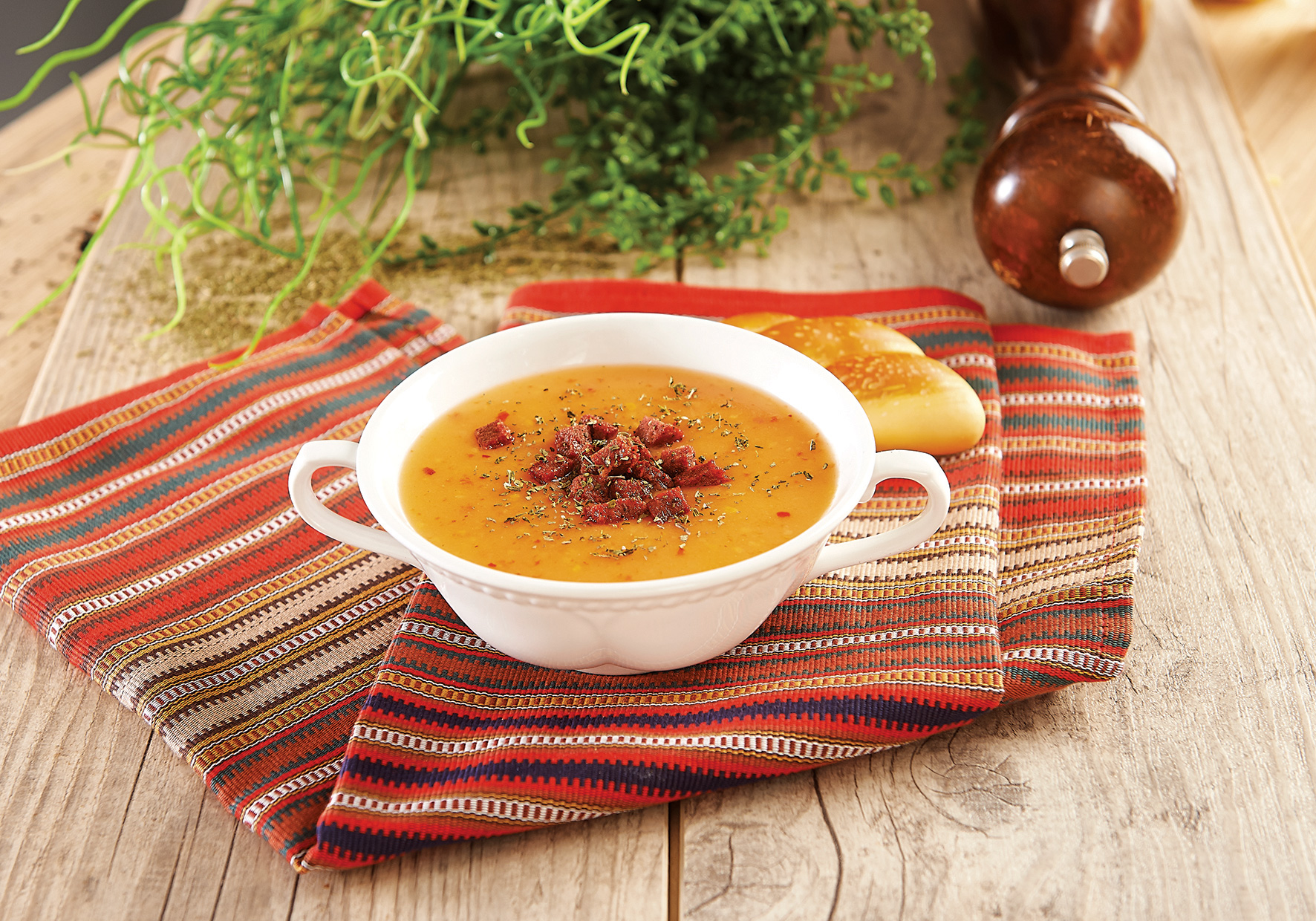 Cold Ayranasi Soup (Soğuk Ayranaşı Çorbası)
Ayran is a traditional Turkish yogurt drink that has been consumed by the Turks for thousands of years. Refreshing, healthy, and easy to make Ayran is a perfect drink. The soup of it is no different either. cooking ayran with bulgur and chickpeas creates a satisfying light meal that is practical, tasty, and nutritious. And it is vegan!