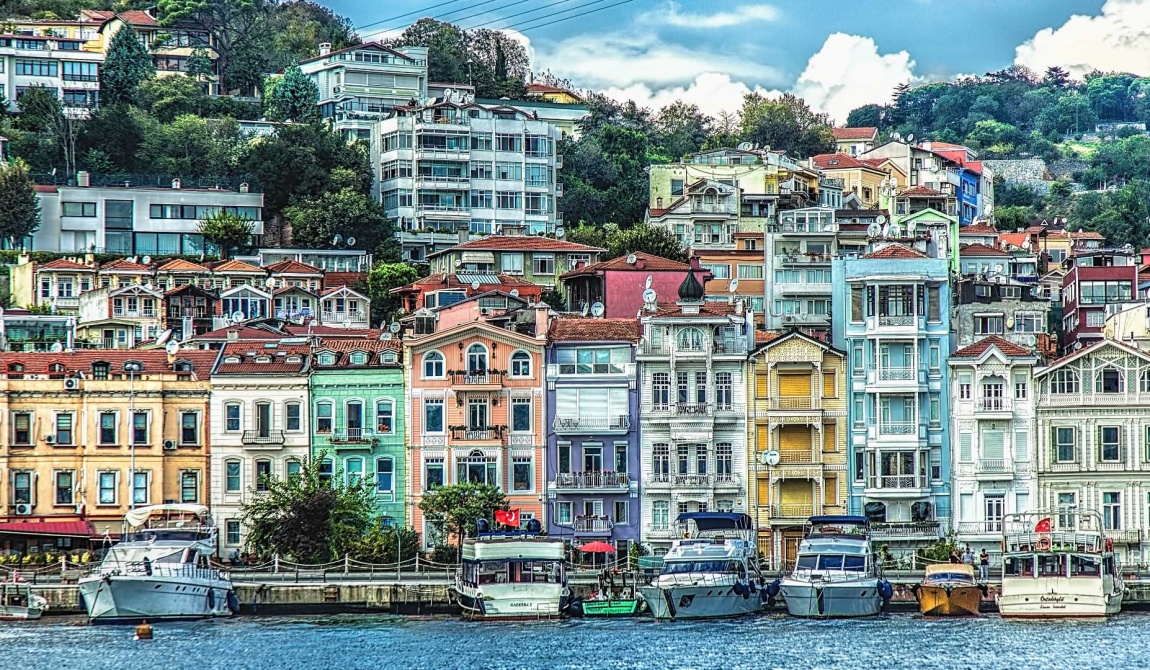 A Unique Village Along the Bosphorus: Bebek
By SU Magazin / 2021-12-24

Bebek is one of the most luxurious and unique villages along the world-famous Bosphorus of Istanbul. Even though it was a little village once upon a time, it is now one of the centers for the high society of Istanbul. It has many restaurants, cafes, luxurious centers, and many more. Since it has one of the best views across the Bosphorus, this place didn't go unnoticed. In the late Ottoman era, many of the statesmen thought that Bebek could be an ideal place to build their summer houses and palaces and it is still a popular area.
But because of the time, not too many of these historical places stands with their original architecture. Among the best ones that keep their originality, the Egyptian Consulate comes first. This yalı or mansion was commissioned by Abbas Hilmi who was the last Khedive of Egypt and it dates back to the 19th century. Most of the Istanbulites love and adore Bebek but the reason behind this is not just sightseeing spots.
People usually go to Bebek to feel that unique atmosphere and see many universal things around. It doesn't just include waterside breakfast, shopping, or probably one of the best walking routes along the Bosphorus. It also offers great bars, fun places, and amusement parks too. But as in many historical areas of Istanbul, Bebek has its own curse too. You can only reach this place by a rather narrow seaside road and it will be traffic. On the weekend many of the streets can be clogged and getting there by car may be torture for most of us.
What to Do In Bebek?
You can make lots of things on this Bosphorus coast that stretches from Kuruçeşme all the way to Sarıyer. It is among the best things to do on the Bosphorus coast. Start from Kuruçeşme and continue until you are awfully tired. In your walk, you can come across many people here on the weekends doing their daily routines and don't be surprised by all the crowdedness. Enjoy the Bosphorus and let yourself go. First of all, having breakfast at Mangerie can be an outer-world experience. Then you can have a look at the Egyptian Consulate and admire its history.
One of Turkey's most well-known desserts is badem ezmesi (almond paste-marzipan), and you can find some of the best at Meşhur Bebek Badem Ezmesi in Bebek. Get a box of the addictive, cream-colored treat, and make sure to also try the pistachio paste. After that, you can try famous fish restaurants in Bebek. Bebek Balıkçı is one of the oldest and best seafood restaurants not in Bebek, but also in Istanbul. During summer, you can enjoy the Bosphorus and Istanbul with a restaurant that opens its windows full and lets the sea breeze inside. After thatü, you can visit Bebek Pier and Bebek Mosque in the area of the Egyptian Consulate.
If you are a tourist and want to explore all the Bebek, you can visit Bebek Park, sit by the plane tree if you can find or ask some locals, buy ice cream from Mini Dondurmacı and marzipan from Bebek Badem Ezmecisi, sit on a bank close to Aşiyan and take a deep breath in this big world. Bebek will definitely be worth a visit after visiting the most important areas of Istanbul such as the Sultanahmet. If you are looking for a Sultanahmet Hotel option, you can also try Sura Hotels. And if you are already staying in Sura Hotels, you can always ask our staff to help you about going to Bebek. Don't hesitate, live the moment!