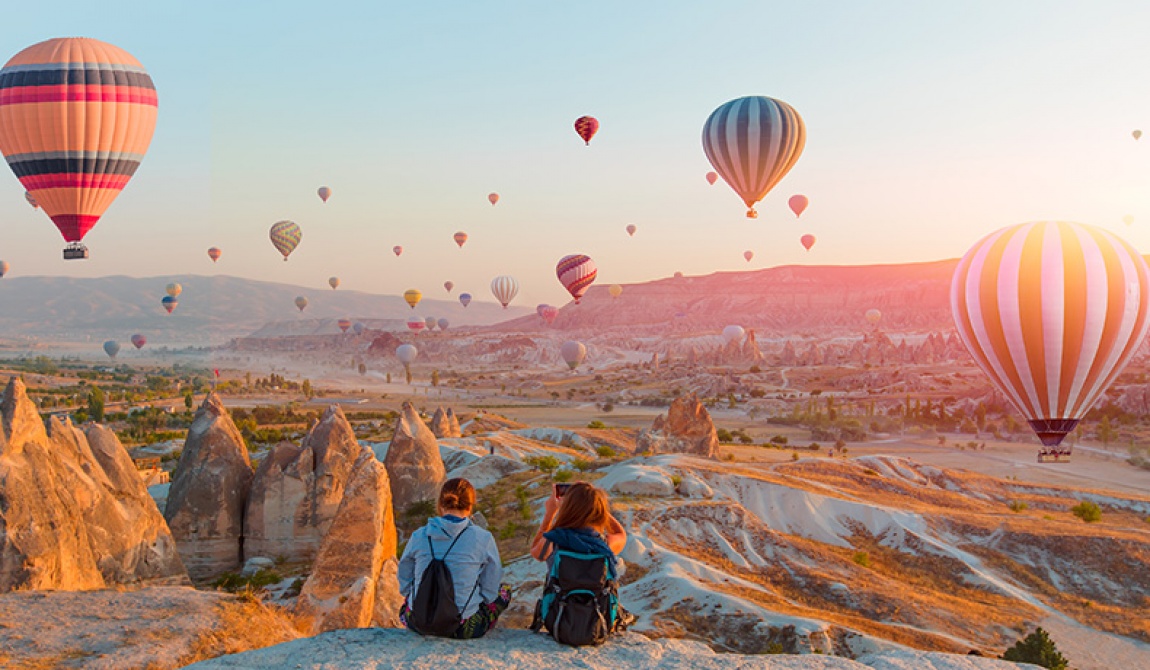 Cappadocia: A City Carved Into Stone
By SU Magazin / 2022-09-22
Where Land of Stone Carved Into Fairy Tale
With its fairy chimneys, hot air balloons, cave churches, and houses carved in the rocks, underground cities, and with its unique landscape, Cappadocia is rightfully the tourism capital of Anatolia. Millions of tourists flock to Cappadocia to witness and experience the beauties that can't be matched anywhere else in the world.
Cappadocia is located in an area of 250km square in Central Anatolia. It is largely part of Nevşehir and partially part of the cities Nigde, Kayseri, Kırşehir, and Aksaray. After the eruption of the nearby volcanic mountains of Erciyes, Hasandagi, and Golludag which happened over 60 million years ago, soft layers are formed by lava and ashes. 60 million years of erosion caused by wind and rain formed this magnificent natural treasure now we call Cappadocia.
There is a lot to explore in this ancient land that makes you feel like you are out of this world. And if you think it looks stunning from the ground, wait till you go up in a hot air balloon and see it from the sky at sunrise.
Under these nature-made fairy chimneys, humans are done some work as well. For centuries, people have shaped the region's soft volcanic rock to carve houses, cave churches, and monasteries, even underground cities going meters deep. Some people still live in these cave houses but most of them are now used for tourism as cave hotels which are a popular choice of accommodation for tourists.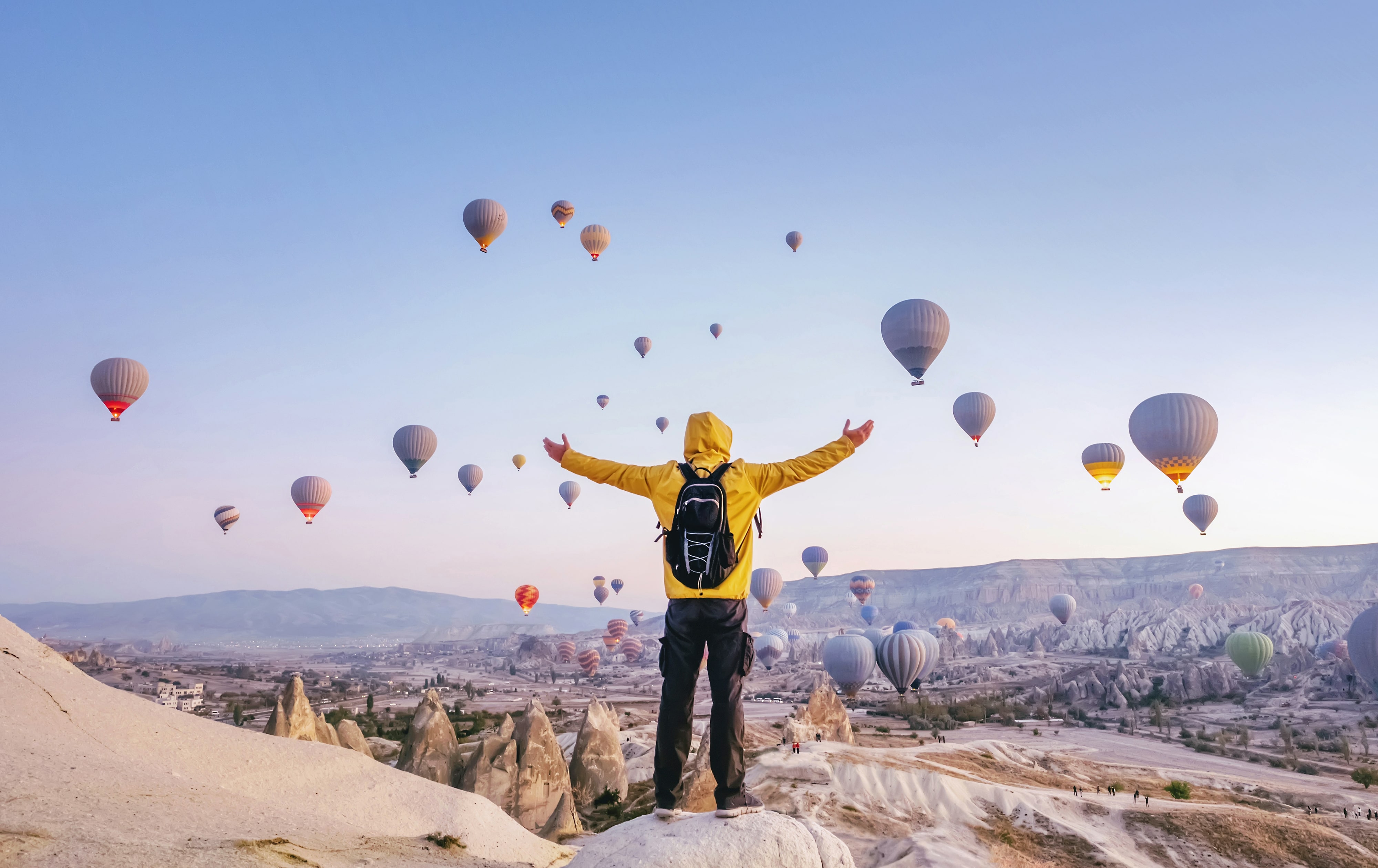 When Is The Best Time To Visit Cappadocia?
It is a trick question. Every season is a different experience in Cappadocia. You should pick the perfect time according to your expectations for a great holiday. Most people prefer Spring and Autumn seasons because the weather is moderate and traveling and participating in activities are easy. In the summer season, the air is mostly hot and dry but it is the peak season. It creates a theme of a desert that you can find in North Africa or Arabia. Winters are very cold and snowy. If you don't mind cold weather, then the winter season can be a magical time to go for a holiday. Cappadocia looks stunning under the blanket of snow. You will be alone with nature and can enjoy peace and quiet.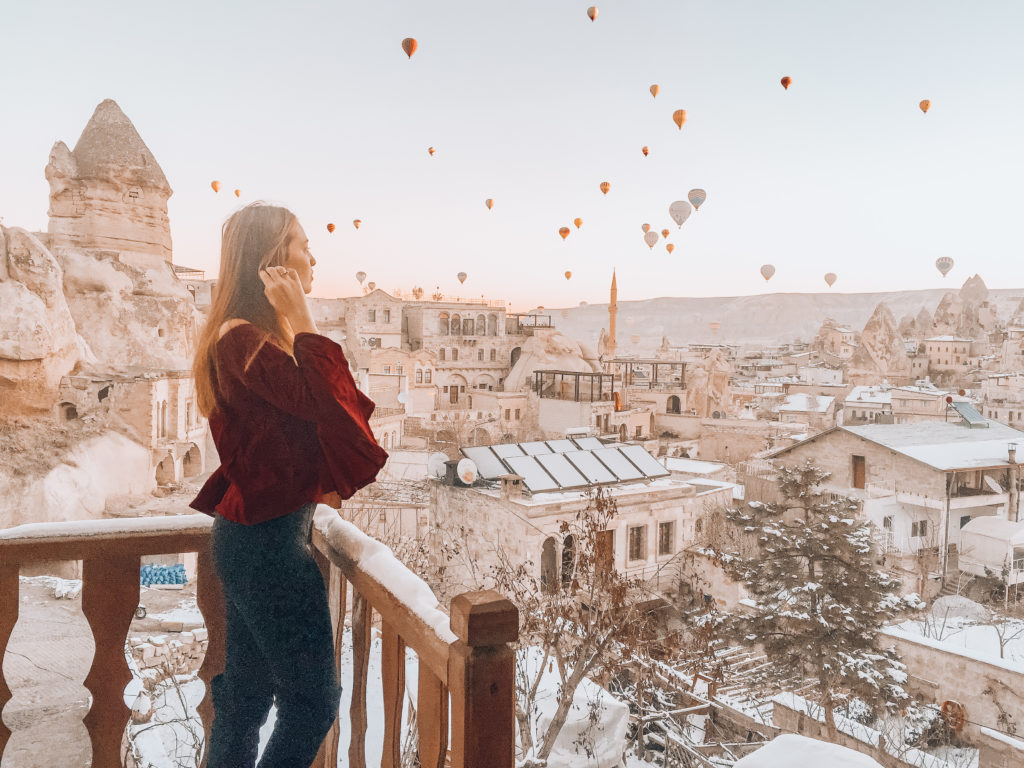 Things To Do in Cappadocia
1)Take A Hot Air Balloon Ride
Without a question, riding a hot air balloon over this one-of-a-kind landscape is the most epic thing you can do in Cappadocia. At sunrise over 100 hot air balloons take off for a once-in-a-lifetime experience. Glide over the fairy chimneys and rock-cut houses and take pictures your friends on Instagram will envy.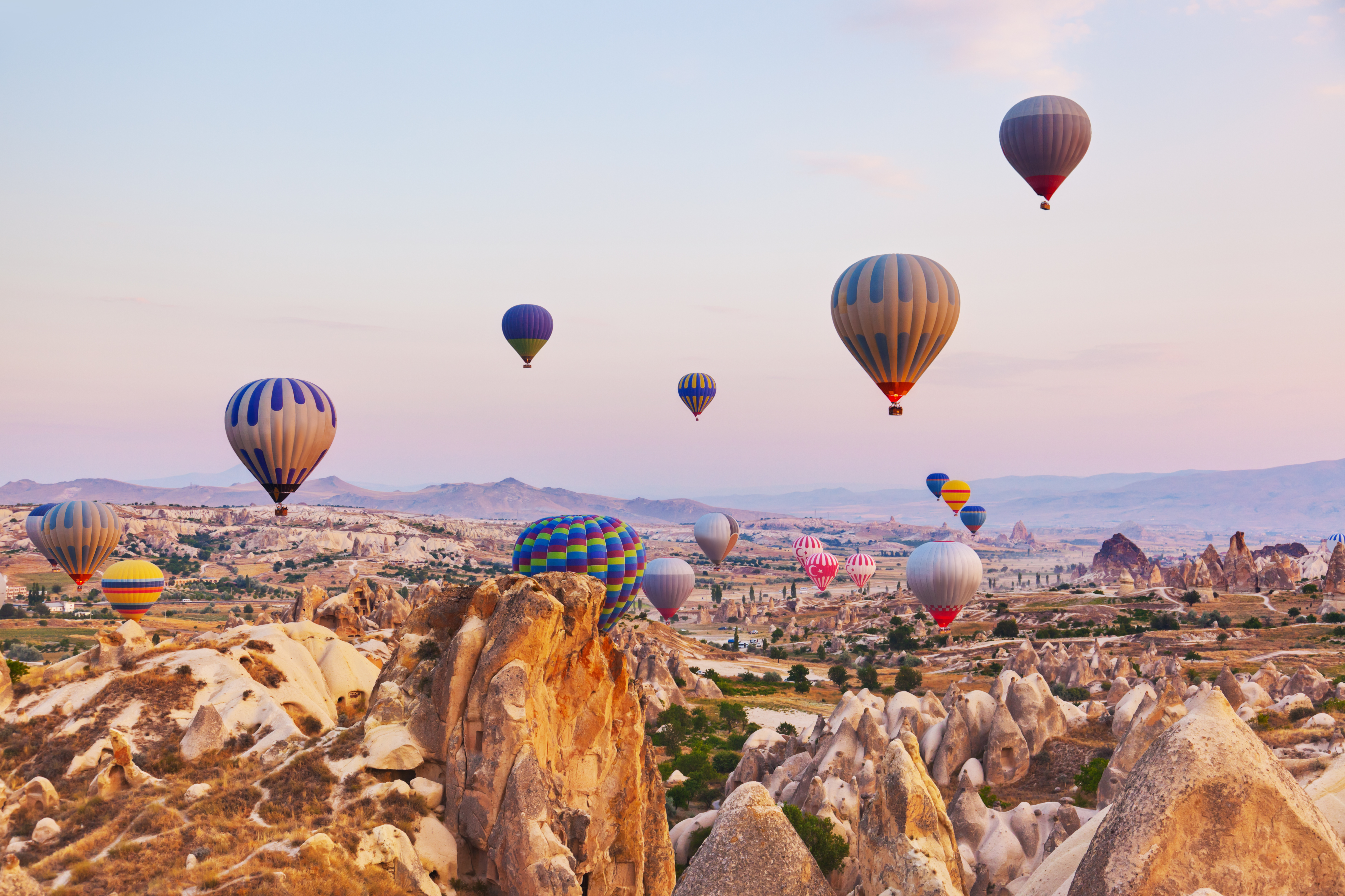 2) Watch The Balloons, Visit a Landing Site.
You might miss the ride or have done it before but watching them is a thrill too. Also, the background of flying air balloons creates magical photos. Watching hundreds of balloons getting ready in the dark of the night or landing after the ride is magical as well. It makes you feel like you are part of a larger thing.
3) Visit the Churches of Goreme Open-Air Museum and Explore the Village
Goreme has been voted one of the most beautiful villages in the world many times. Half buried in the hill, the village of Goreme is the center of Cappadocia's tourism industry. Stone houses are hiding a hiding underground maze of caved rooms.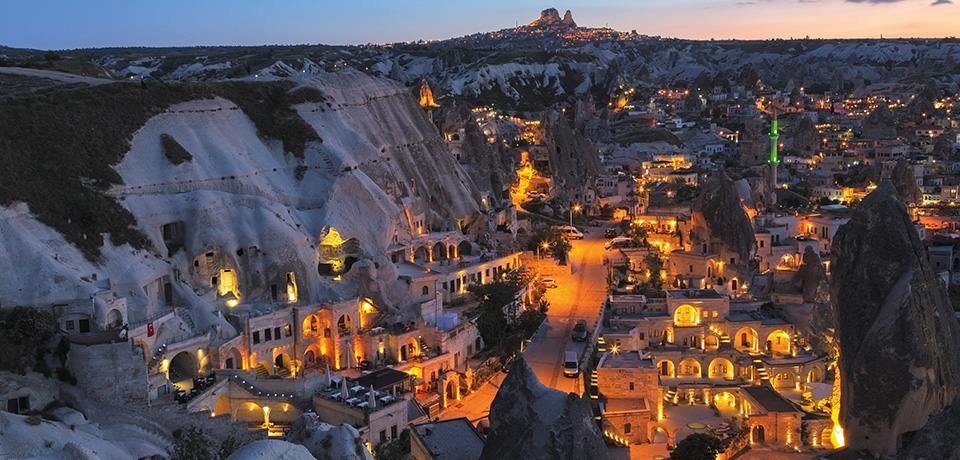 Just outside this amazing village, the UNESCO World Heritage site of Goreme Open-Air Museum is situated. A monastery cluster of amazing rock-cut churches that holds fabulous frescoes. These frescoes date back from the 10th to 12th centuries, when Cappadocia was an important Byzantine religious center. Some of the fabulous churches and chapels you must visit are;
Elmali (Apple) Church
Azize Barbara (St. Barbara) Chapel
Yılanlı (Snake) Church
Tokalı (Buckle) Church
El Nazar (Evil Eye) Church
Saklı (Hidden) Church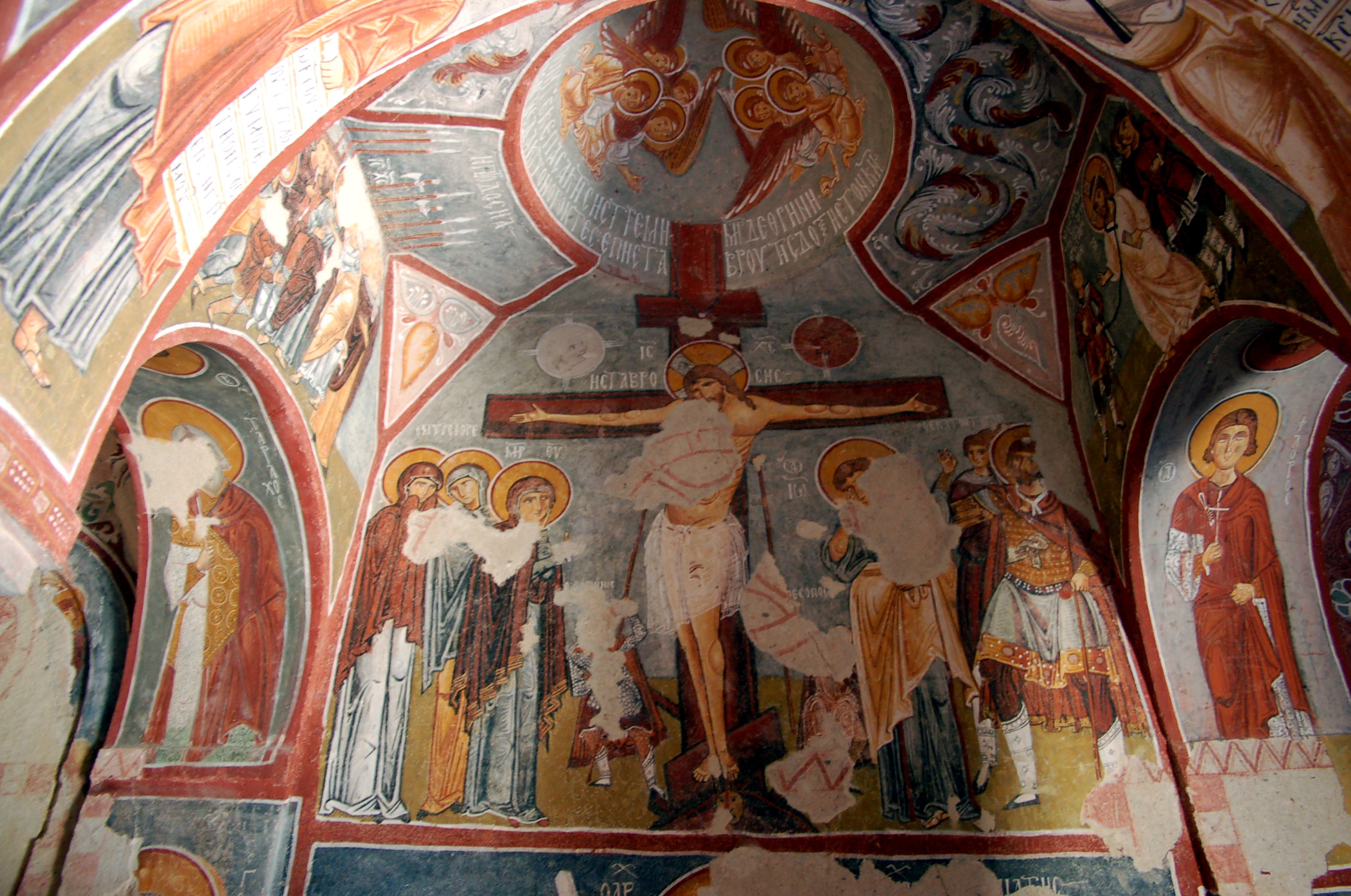 4) Head Down to the Underground Cities of Kaymakli and Derinkuyu
Underground cities of Cappadocia date back far as the Bronze Age, the Hittite era. In 6h and 7th centuries, in early Byzantine history, Christians for long periods lived underground with the purpose of hiding from Arab and Persian invaders.
Kaymaklı Underground City is the largest of the underground cities of Cappadocia with a labyrinth of rooms connected by tunnels that extends for eight levels. Visitors can explore four of these levels.
Derinkuyu Underground City is Cappadocia's deepest underground shelter extending to a depth of approximately 85 meters. It is large enough to have sheltered as many as 20,000 people. There is a cavernous chapel area, and many living and storage areas to explore in this below-ground maze.
Exploring the maze network of Cappadocian underground cities is a fascinating experience, but those with claustrophobia should be aware that some of the tunnels are exceptionally narrow.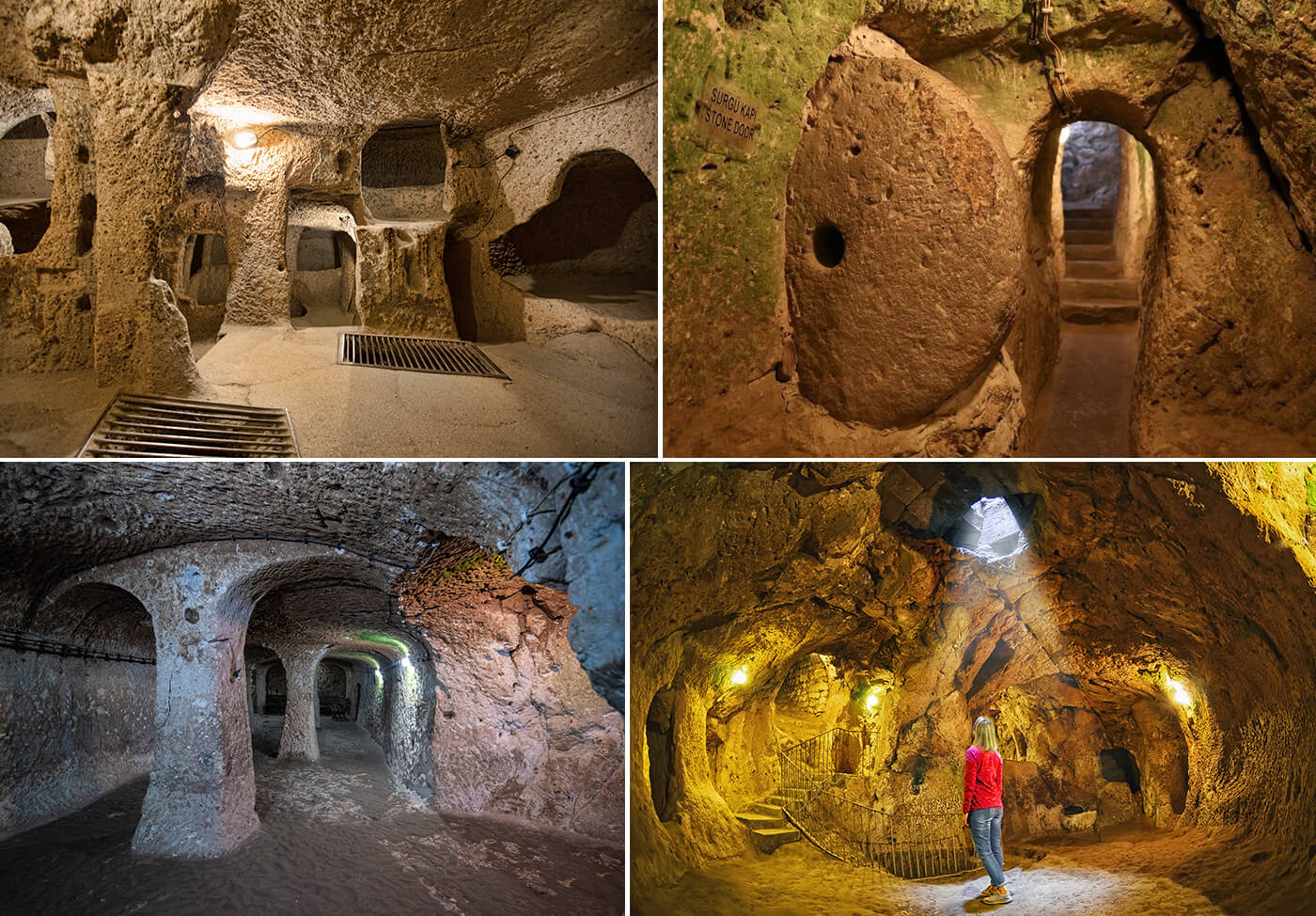 Where Else to Explore?
If you have time sensitive schedule you might not be able to check out these places. But if you have no time restrictions it's great because there are a lot of things to see and do in the rich lands of Cappadocia.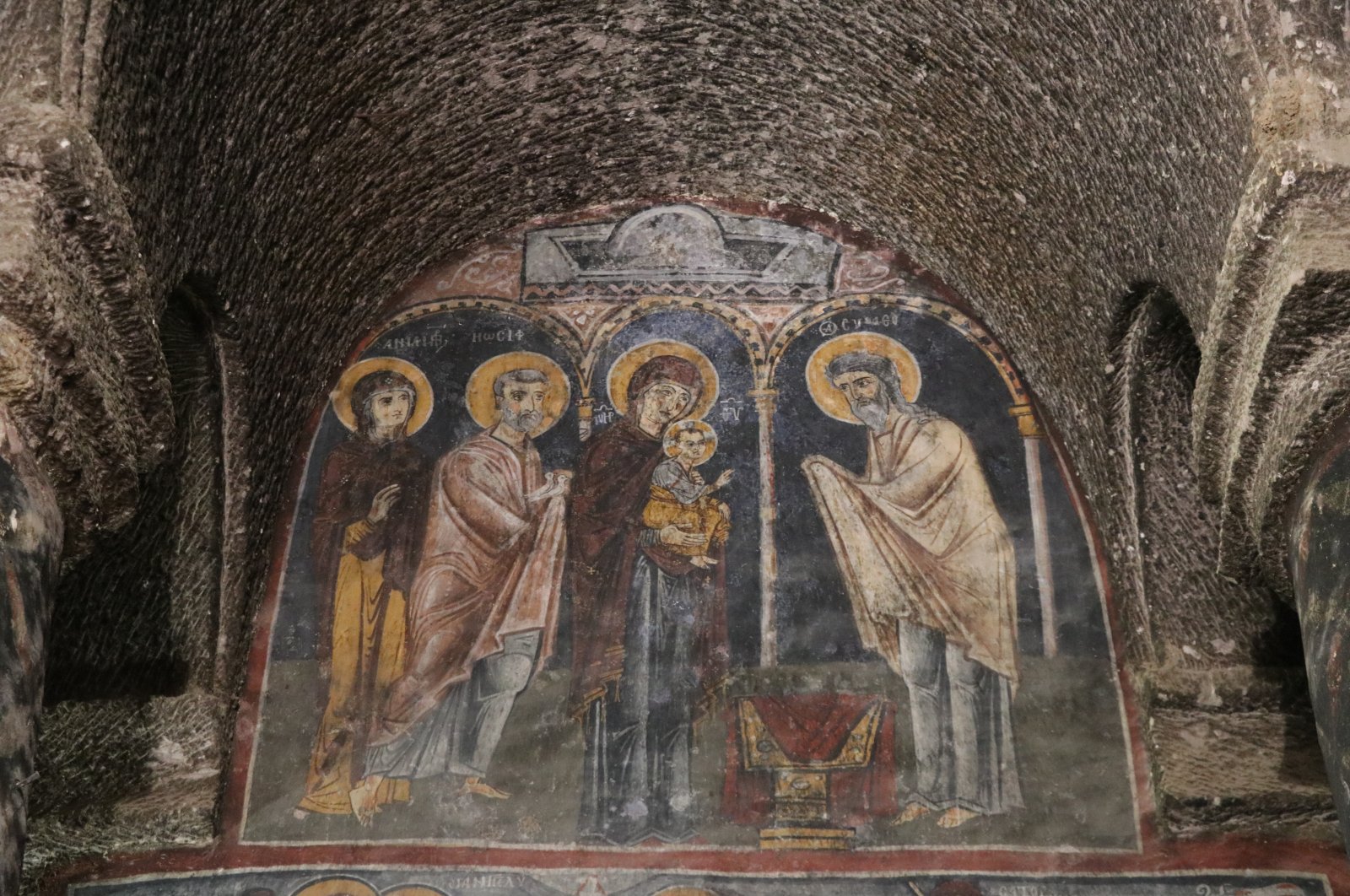 Hike or Horse Ride or Ride ATVs in Red and Rose Valleys
Take a Day Trip to Eski Gumusler Monastery in Nigde
Visit the towns of Cappadocia Goreme, Urgup, Avanos and Ihlara
View the Fairy Chimneys of Pasabagi
Visit The Open Air Museum of Zelve and Open Air Museum of Soganli
Shop for Local Ceramics in Avan