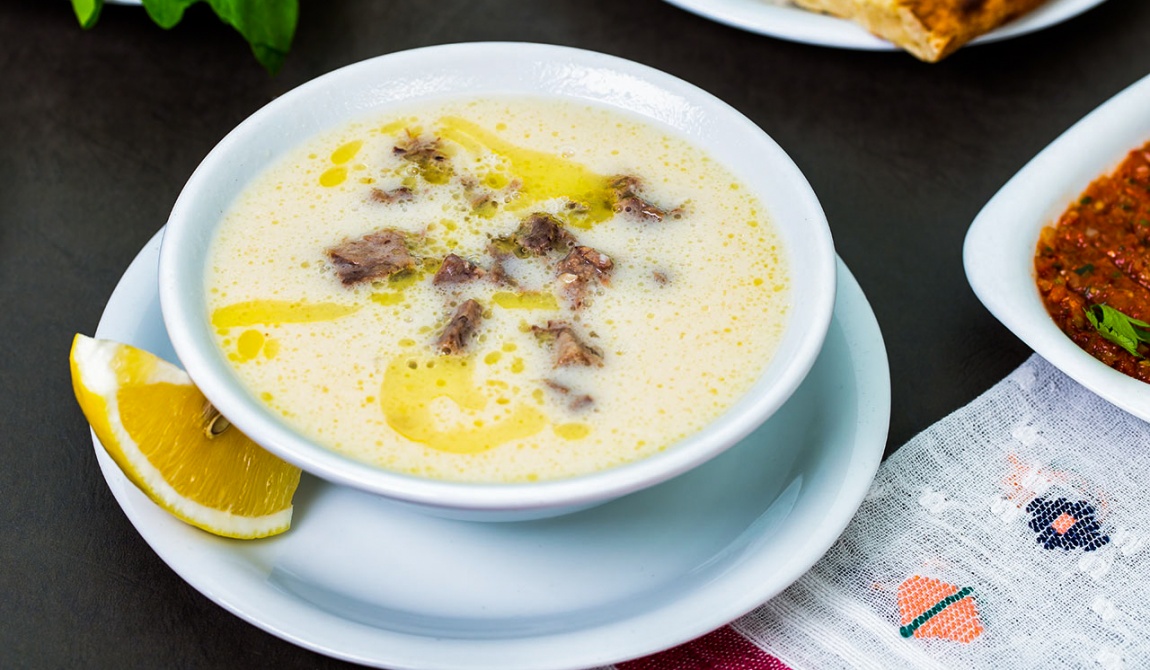 Delicious Turkish Soups - Part 2
By SU Magazin / 2022-12-28

Previously we cover the first part of the delicious Turkish soups. If you had the chance to try them it is very likely that you loved them. Various types of meat and vegetables are perfectly combined in Turkish soup cuisine to create signature tastes with different textures. Turkish people love their soup and eat it both for lunch and dinner even for breakfast. It is a crucial part of Turkish daily life and a great way to experience Turkish culture. These are part two of the most preferred and liked delicious Turkish soups.
Ezogelin Soup
Ezogelin soup is a great example of Turkish cuisine and one of the most preferred. This hearty soup is made with red lentils, bulgur, pepper paste, and various Turkish spices and has a story behind it. The origins of this classic Turkish dish are attributed to an unhappy married woman named Ezo in the early 20th century. It is belied that Ezo makes this hearth warming delicious soup to win over her cold-hearted mother-in-law.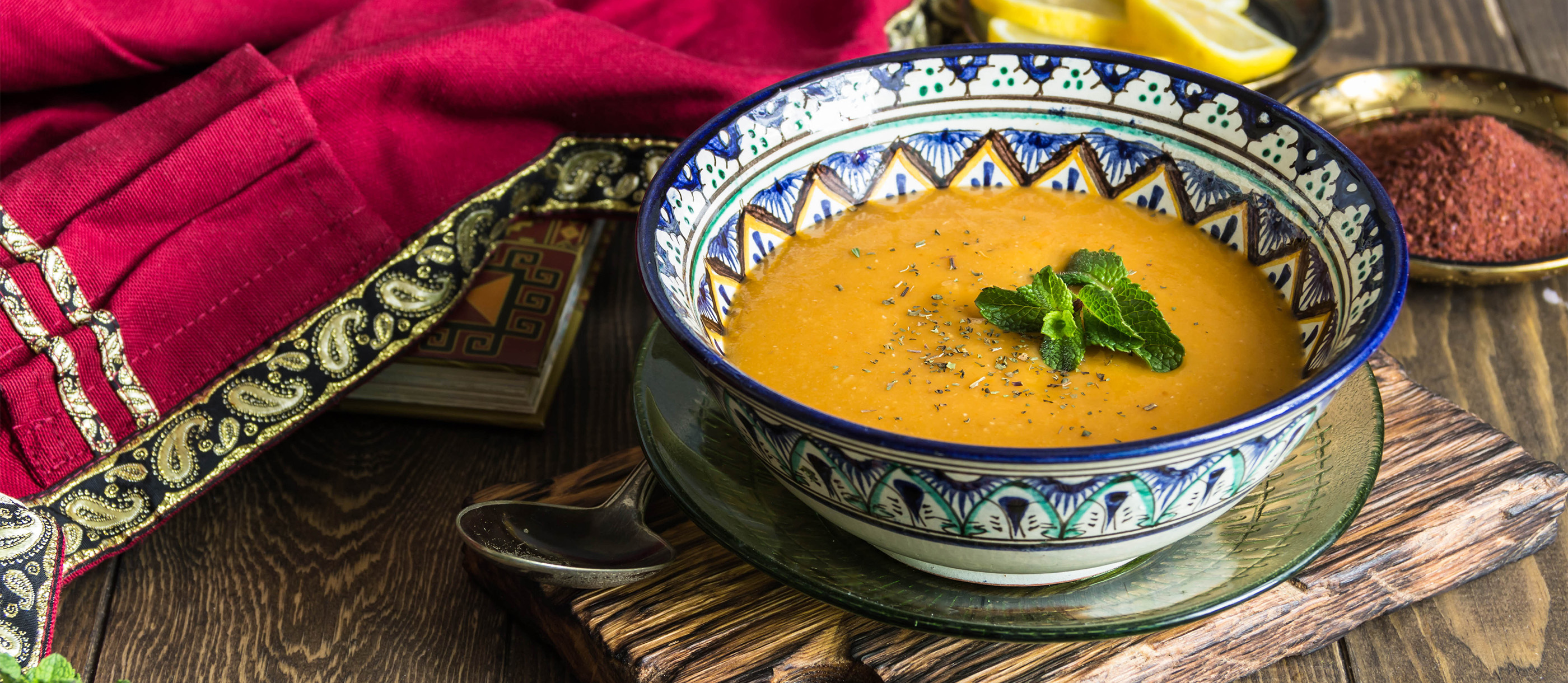 Iskembe Corbasi (Tripe Soup)
Iskembe corbasi is a traditional Turkish tripe soup that is great for health, especially for curing a hangover. Consisting of Tripe, water, milk, flour, butter, and egg yolk iskembe soup creates an impeccable taste. Seasoning the iskembe soup is very popular with salt, red pepper, vinegar, and garlic, giving it a bold flavor. There are Turkish soup restaurants open 24/7 in Turkey. After a long night of partying tripe soup is the locals' go-to dish. Hearty iskembe soup should be your choice as it is the Turkish choice for late-nighters.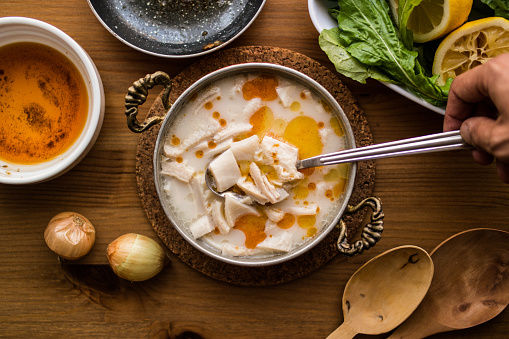 Arabasi Soup
Arabasi is a traditional Anatolian Turkish soup that is eaten in a certain way. The dough is served on the side with the soup. People first help themselves to a piece of dough and later to the soup. The combination of the cold dough and the hot and peppery soup creates a very special taste. Flour, tomato paste, butter, and chicken are the main ingredients of this extraordinarily delicious soup.
Karalahana Soup (Kale Soup)
It has its origins in the Black Sea region and its main ingredient is karalahana/black cabbage or kale. Karalahana soup is a vegetable based very notorious soup that contains the marks of the Black Sea region of Turkey. It contains kale, rice, dried white beans, corn, tomato paste, various spices, and in some versions ground beef. You can be sure that it will leave an incredible taste in your mouth when served with cornbread unique to the Black Sea.
Yuvalama Soup
Yuvalama soup is a Gaziantep-originated festive soup for the three-day celebration of the fast-breaking Ramazan Bayrami, and it is served in every Anatolian home. Yuvarlama sup is made with spiced meatballs, chickpeas, yogurt broth, olive oil and other optional ingredients. Preparing this delicious festive soup is a very laborious and time-consuming act that involves both family members and neighbors. An atmosphere of work and joy is created from the rolling hundreds of tiny meatballs called yuvalama kofte. These yummy spiced meatballs are typically made with beef mince and either rice or bulgur flour.