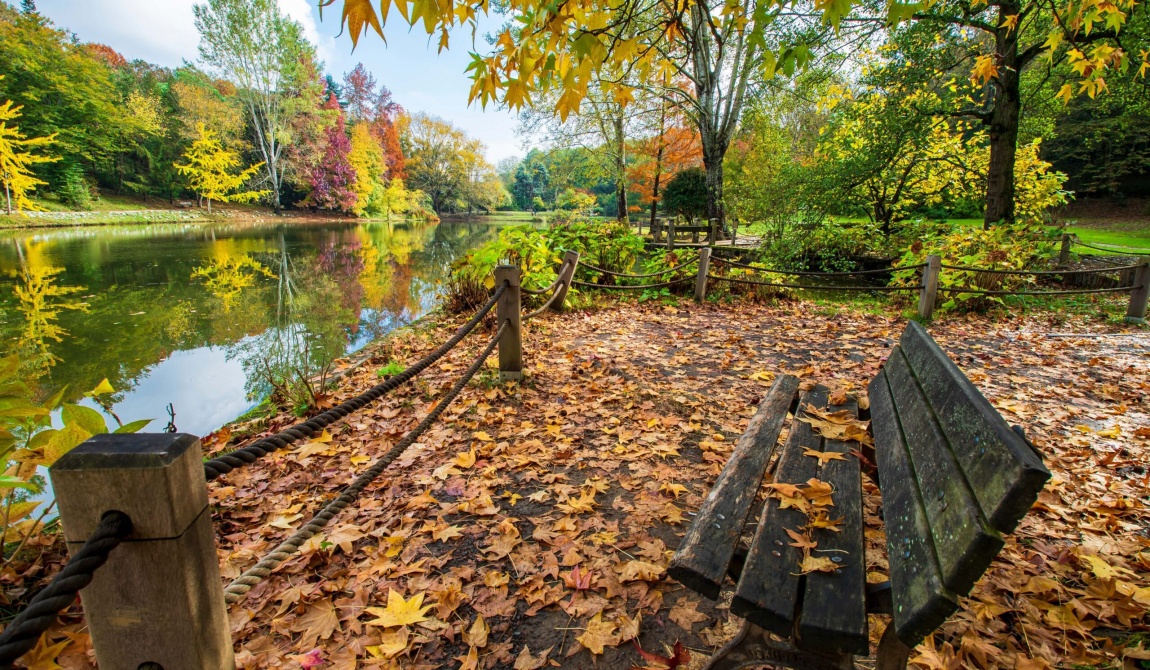 Let's Explore Ataturk Arboretum Under 7 Subtitles
By SU Magazin / 2022-09-08

Ataturk Arboretum may not be the first place when you think of visiting Istanbul, but we guarantee that you will leave this magnificent place satisfied. If you want to take a long nature walk and take pictures this it the where you belong.
Information About Ataturk Arboretum
Ataturk Arboretum is a ''Tree Museum'' established on an area of ​​296 hectares in the Sariyer district of Istanbul. With its carefully planted 2000 different species of trees and plants from all over the world, Ataturk Arboretum is a green oasis for its visitors who wants to escape from the rush of busy city life. Ataturk Arboretum is more than just a collection of trees and plants. Its first purpose is to serve as a living laboratory, open to all aspects of scientific research and examinations for the students and scientists of all the related areas.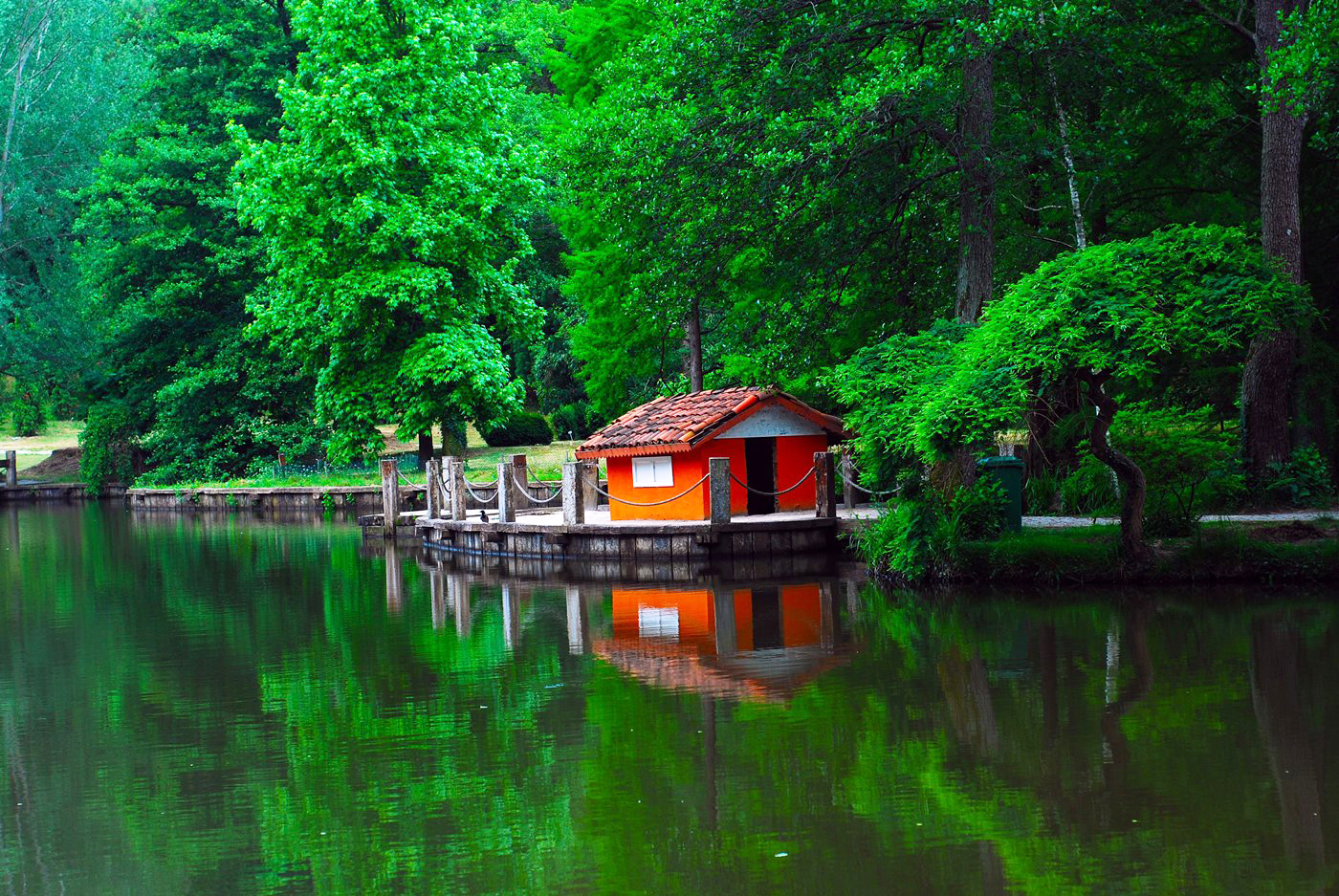 It is open to visitors between 09:00-17:00 every day of the week except Mondays. Visiting hours can be changed seasonally so better to check before visiting. The entry fee is 7,5 Liras on weekdays and 20 Liras on the weekends. There is also a free parking space next to the entrance gate.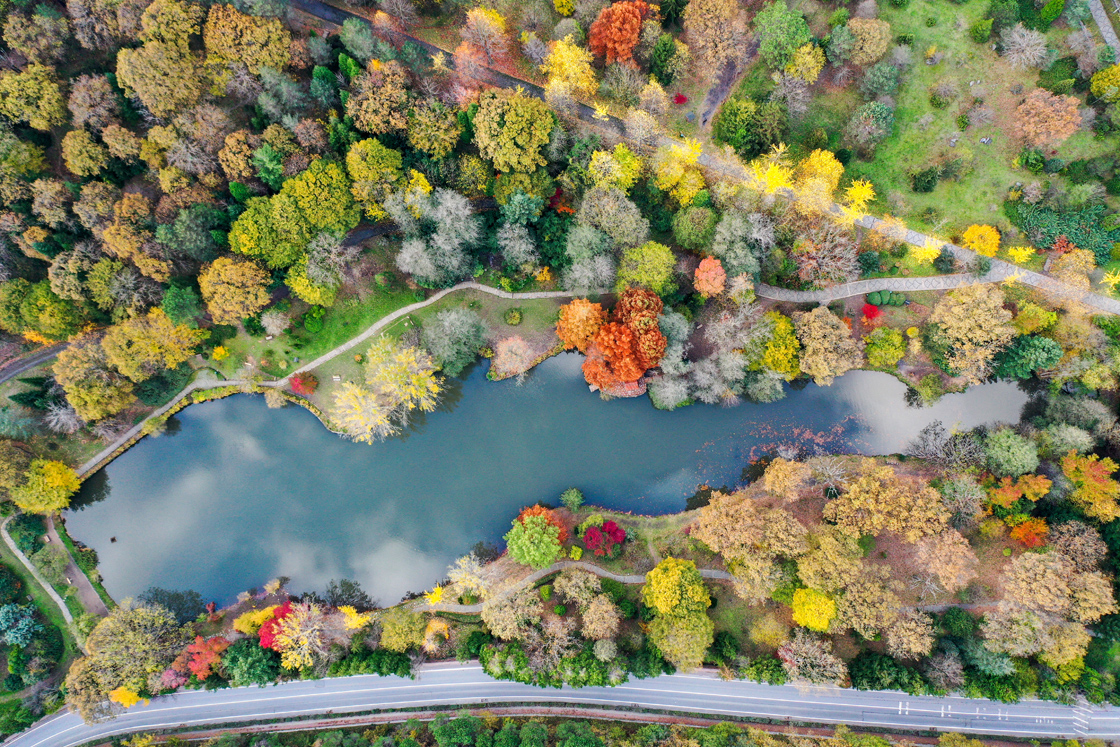 Things to Do and See
If you want to take a long nature walk and reflect extraordinary shots on your lens, you are in the right place! Small notes are attached to the bottom of the plants. you can satisfy your curiosity and enrich your botanical knowledge. Each parcel of the museum, which is divided into 7 parcels for 7 continents, contains ecological elements and plant species belonging to that continent. Unfortunately, some parts of it can be closed from time to time as they are used for university research. It also contains spring water fountains, tracks, paths, and three lakes and ponds. You can take photos on the balconies by the lake for perfect shots. By the way, be sure to ask for a forest map before you start hiking.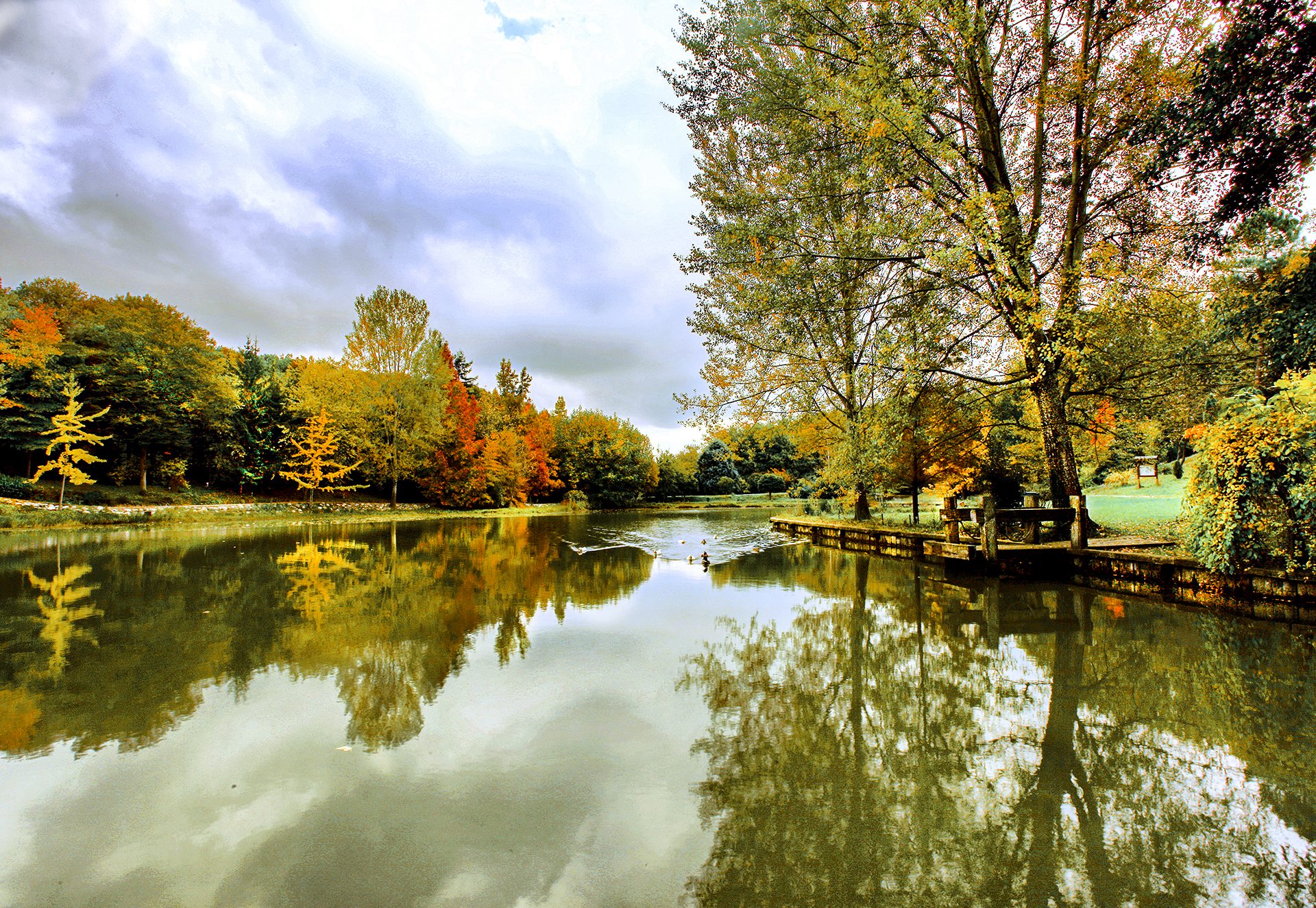 Professional Photo Shoot
Ataturk Arboretum is perfect for taking great photos. And it's getting more and more popular for taking photos of special events such as wedding photos. A special event is not a necessity, you might just want to have great photos of this amazing place. It is also a great place for perfect shooting tours. For professional photo shoots, you need to make an appointment in advance and report to the management the equipment you will bring in. Although it's not a significant amount, the entry charges are different for photo shoots.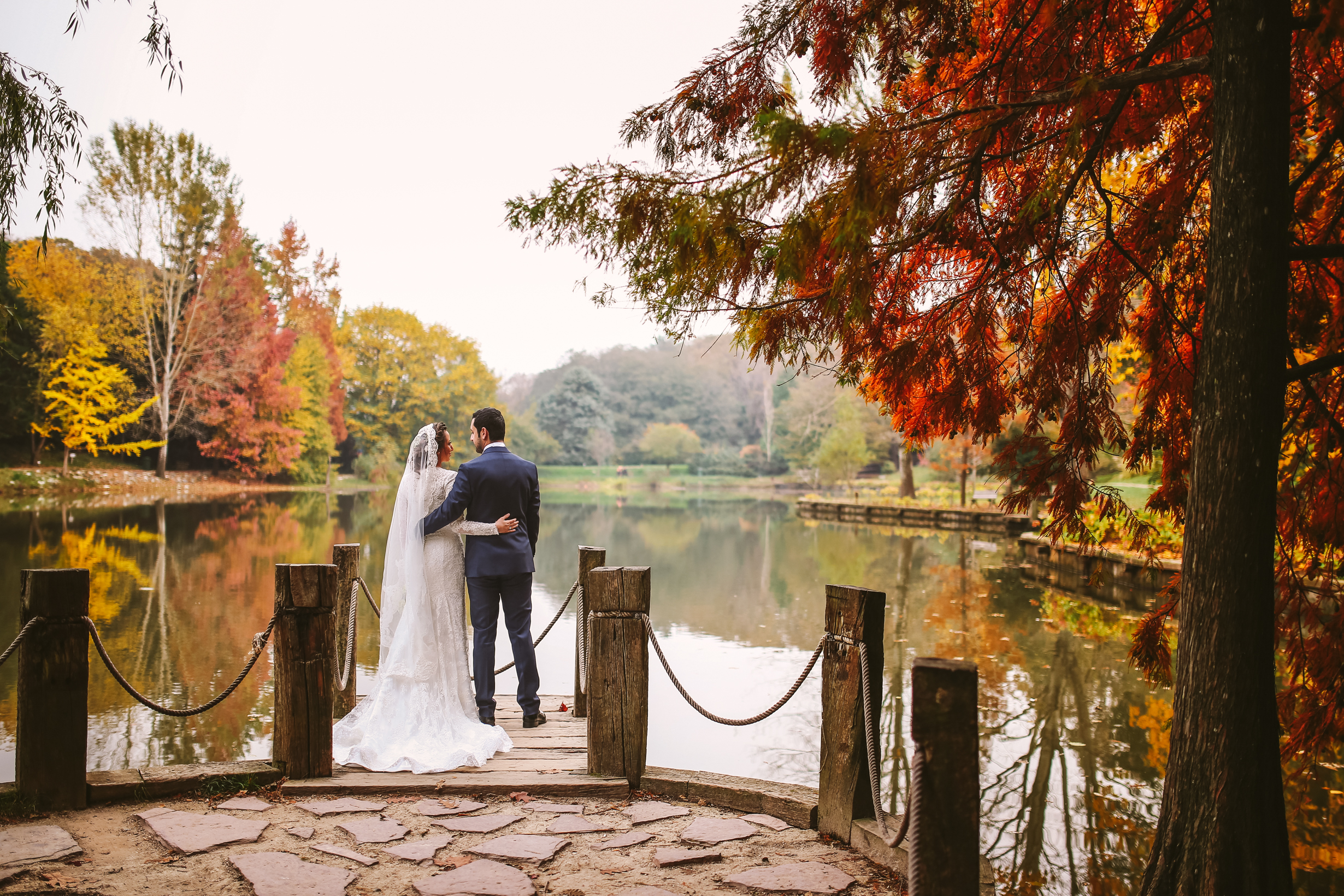 When to Visit?
Every season in Arboretum is a different delight with its unique colors. The snow-covered arboretum will make you feel alive with cold and fresh air in the winter season and in spring it will make you appreciate life and nature with the view of every shade of green. In the long days of summer, you can be enchanted by the scent of flowers and accompanied by the chirping birds. Autumn is the best time to visit the Arboretum. You will not want to leave the romantic atmosphere created by the rain and falling leaves and brown-yellow-themed background.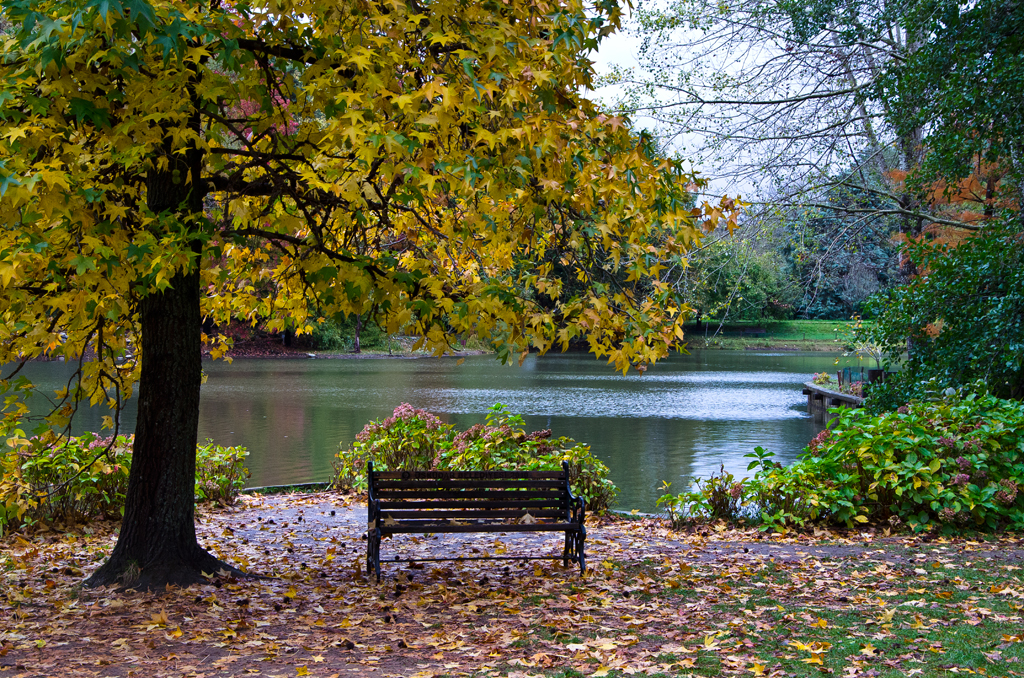 Visitation Rules
There are many rules to follow but the main idea behind these rules is to not contaminate and disturbed the natural order of the Arboretum in any way. Any kinds of drinks or food are not allowed except for water and baby food. Drones, toys, musical instruments, pets, balls, balloons, and similar items are also not allowed. Cycling and picnicking are not allowed either. Shooting materials, costumes, and other accessories are not accepted unless you booked in advance and paid for professional photography.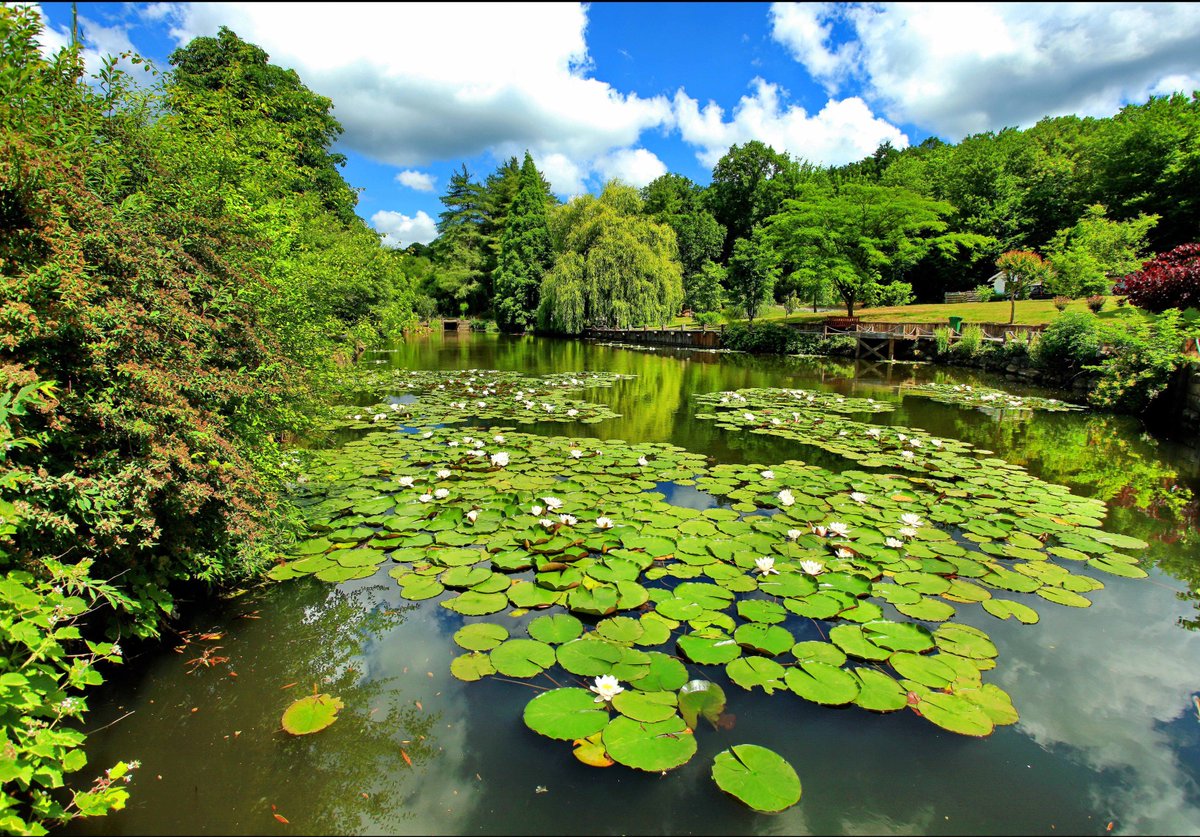 How to Get to The Arboretum?
The Arboretum is located outside the city center, although not much. You can reach Sariyer from any part of the city in a maximum of one hour by your personal vehicle or by taxi. There are also various public transport options like depending on your location.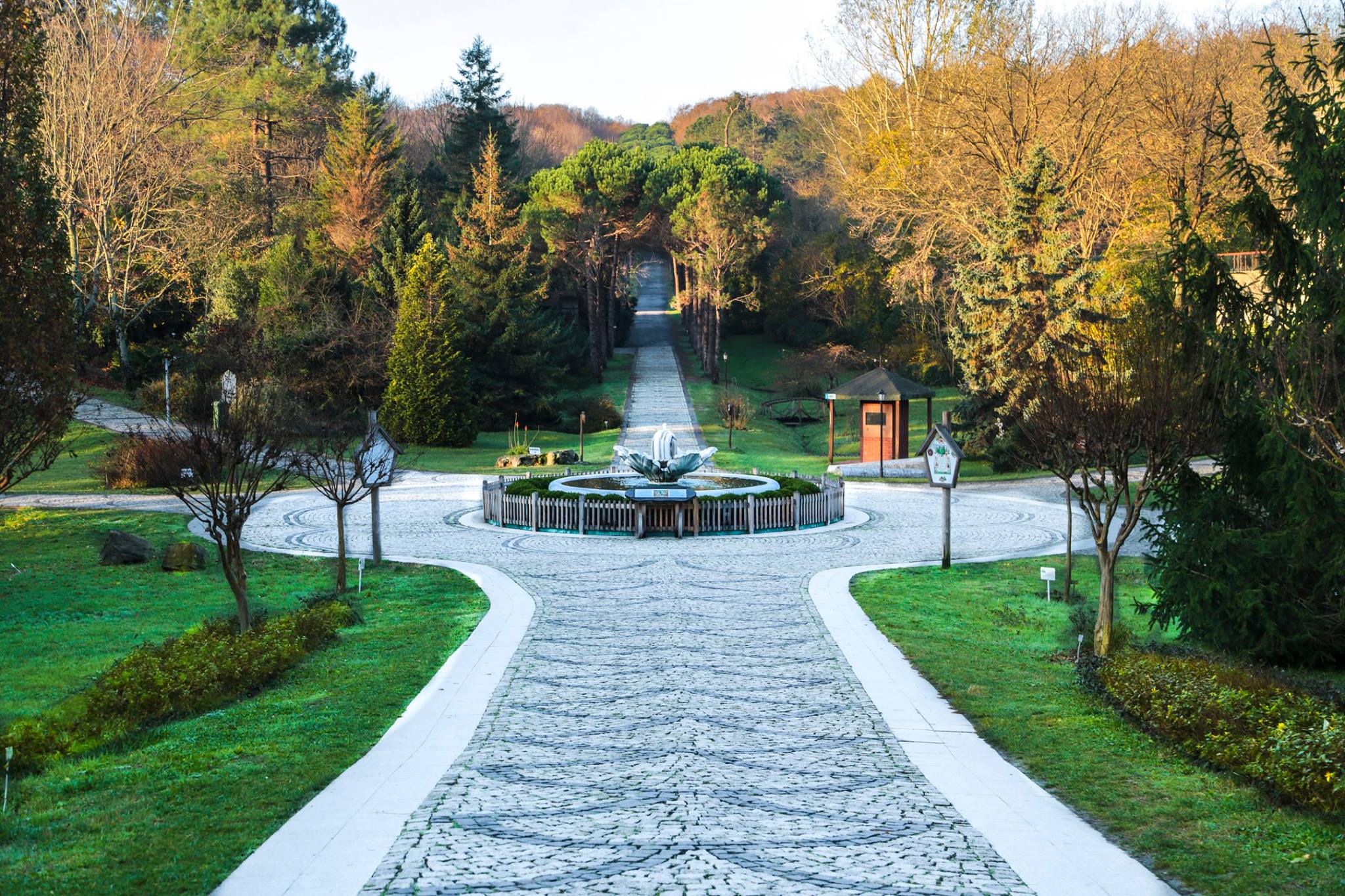 Places to Check Out Nearby
If you are still not tired and want to explore more; Emirgan Grove, Rumeli Lighthouse, Feneryolu Bird Watching Tower, Yavuz Sultan Selim Bridge, and Baltalimanı Japanese Garden are just some of the places you can visit in the surrounding area. There are also great small restaurants with local cuisine in Sariyer District. Ataturk Arboretum should definitely be on your travel list to fill your lungs with oxygen and charge up your soul.