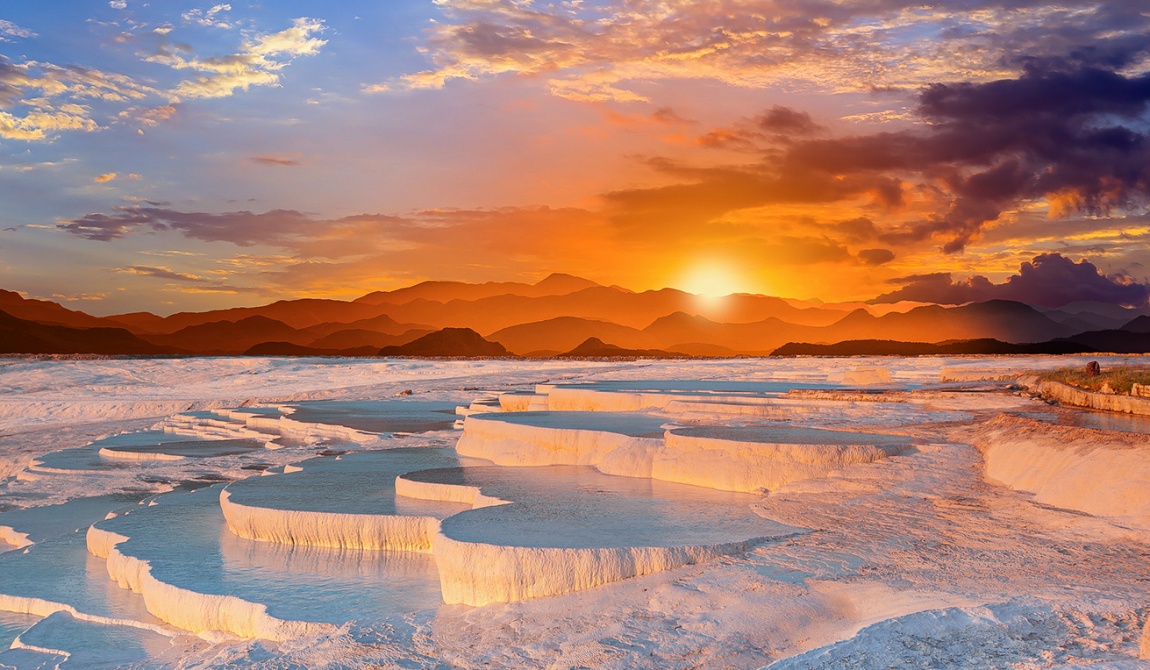 Pamukkale: A Heavenly Site of Turkey
By SU Magazin / 2022-11-09

UNESCO World Heritage Site, Pamukkale is the most visited site in all of Turkey. In 2019, 2.6 million people visited Pamukkale's pools. Snow-white stalactites of Pamukkale Travertine sparkle in the sun, while shallow pools of thermal water reflect the bright blue sky. Sunsets in Pamukkale are magical. Absolutely incredible colors that are reflected in the pools create unique scenery. Obviously, Pamukkale is photogenic beyond belief but it's important to sit back and really appreciate this amazing site.

Cotton Castle is the literal translation of Pamukkale from Turkish. The Travertine Terraces are created by Pamukkale's calcium-Rich spring water. Thousands of years of calcium deposits layered on top of each other and create the amazing travertine pools that you see today. You will be required to take your shoes off when entering the travertine cliffs to preserve the natural beauty of the travertines since millions of people visit the site every year.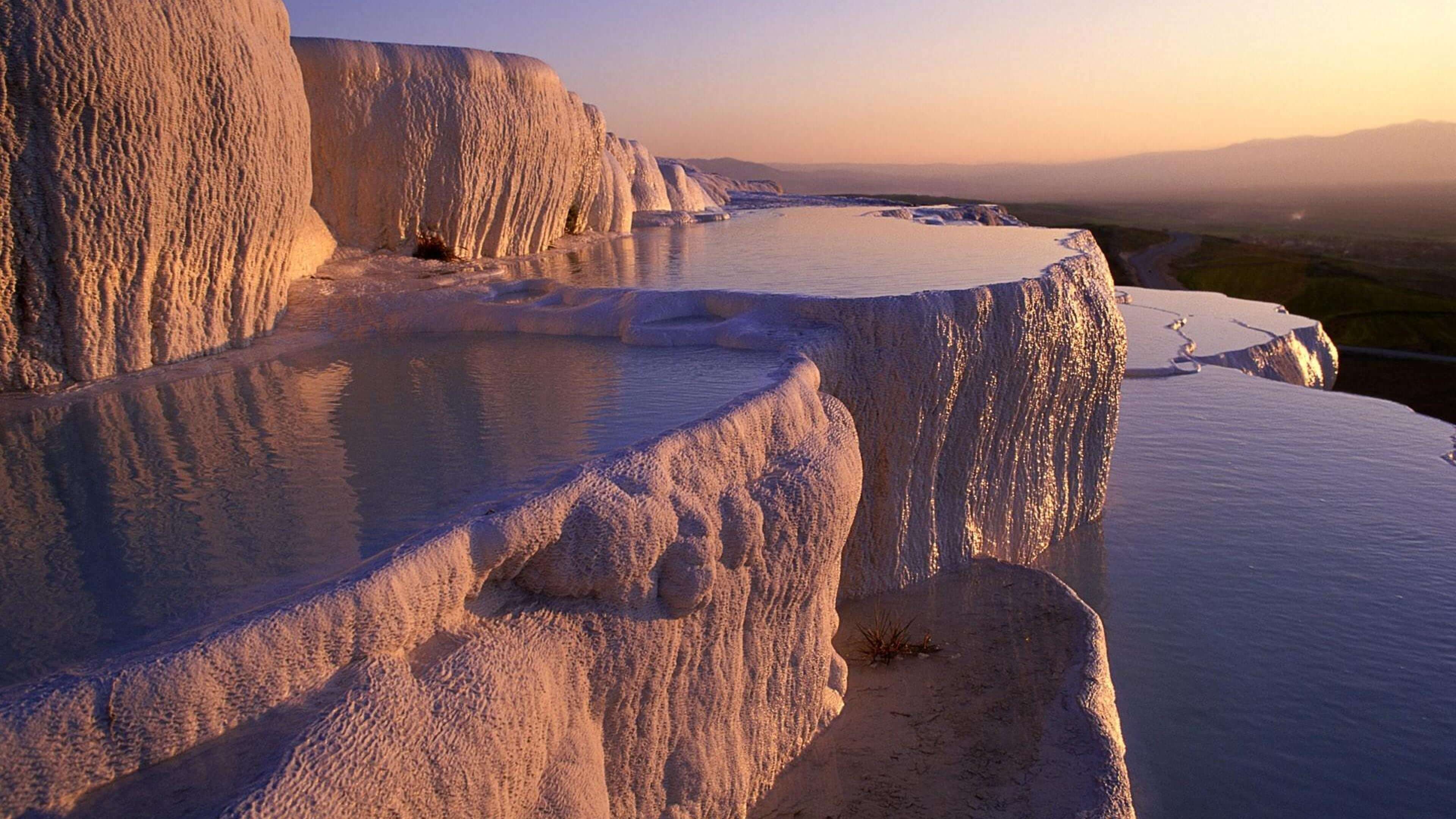 Ancient Pool
Pamukkale has been a popular tourist destination since ancient-Roman times. Even Cleopatra has been here before. There used to be an exclusive thermal pool within a temple where Cleopatra swam. The temple was destroyed in an earthquake and the ruins fell into the pool and are still there today. You can sit on an ancient column while enjoying the warm healing waters.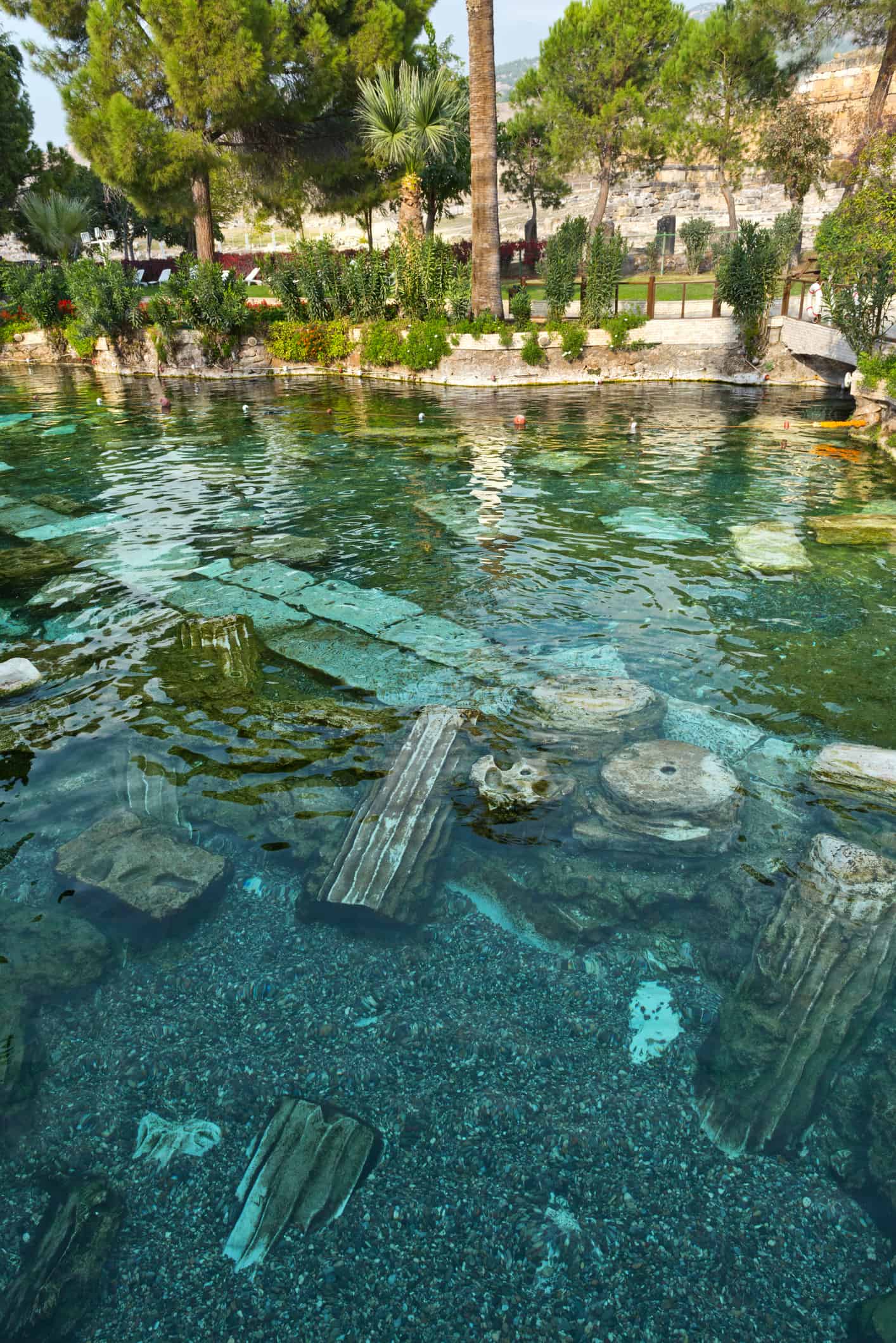 Hierapolis Ancient City
Pamukkale is actually part of an Ancient Greco-Roman City. Next to the beautiful white pools is the ancient Roman city of Hierapolis. The thermal springs that created Pamukkale's spectacular travertine pools attracted ancient civilizations to settle there. Hierapolis was a wealthy and bustling spa resort and was a destination for the elderly and sick. The Greeks, and then the Romans, built the city of Hierapolis exactly to be next to the thermal springs and their healing powers. Hierapolis Ancient City is in excellent shape and it is a top place to visit on its own even if it was not connected to the Cotton Castle.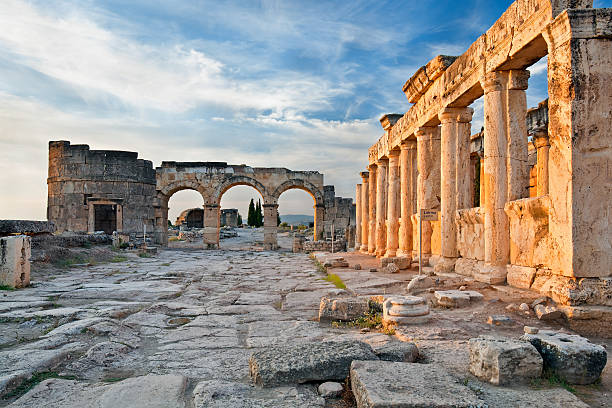 Hierapolis Theather
The most popular site in Hierapolis is the Hierapolis Theater. On a hillside above the rest of Hierapolis ruins is a large theater with a facade over 100 meters long. The decorative features of the theatre are the best preserved in all of Turkey.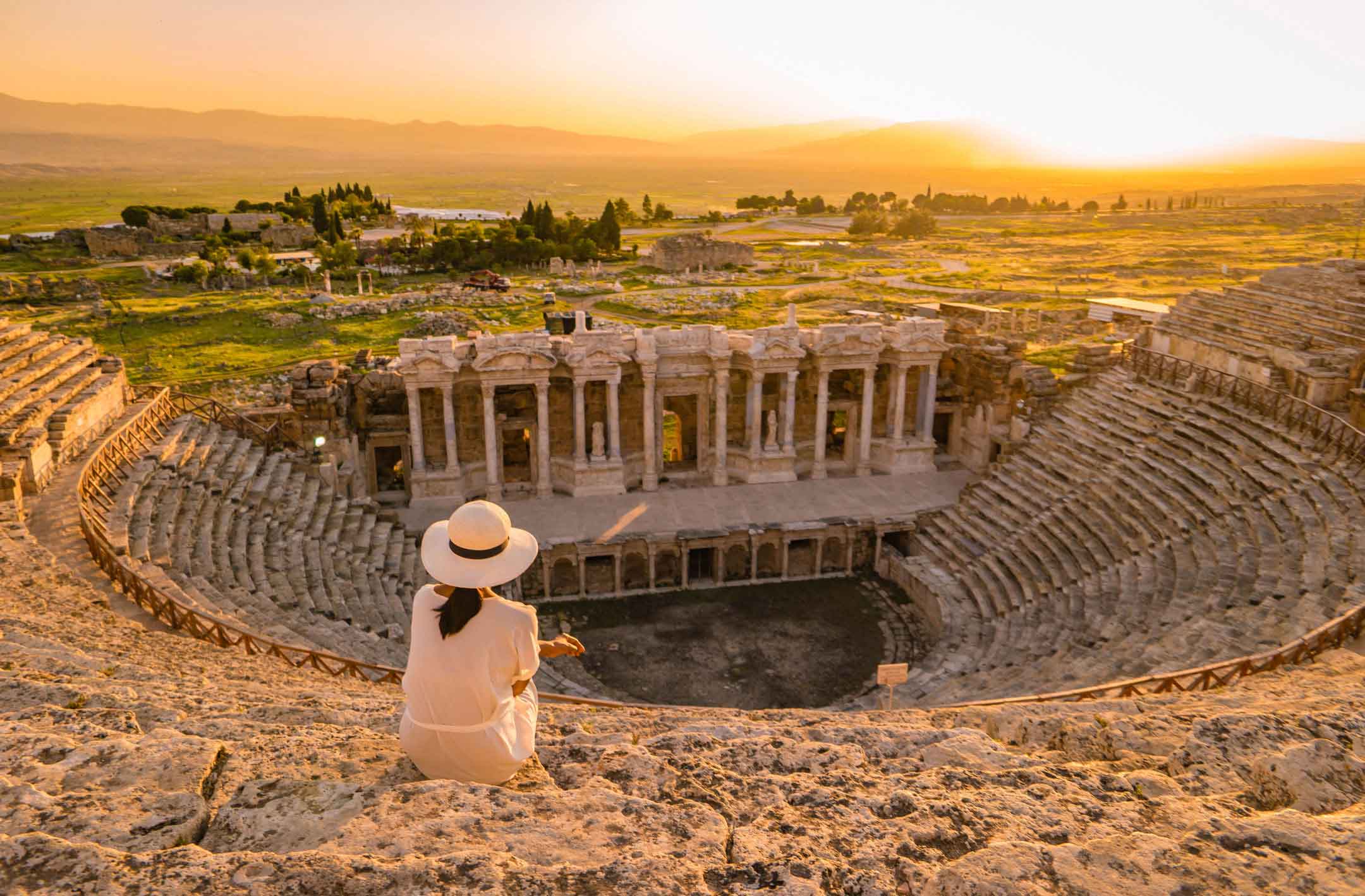 Hierapolis Archaeology Museum
This small but excellent archaeology museum dedicated to Hierapolis is located inside an ancient Roman bath of the ancient city. In this museum, you can revive the ancient city with your eyes and see some of the artifacts excavated from Hierapolis.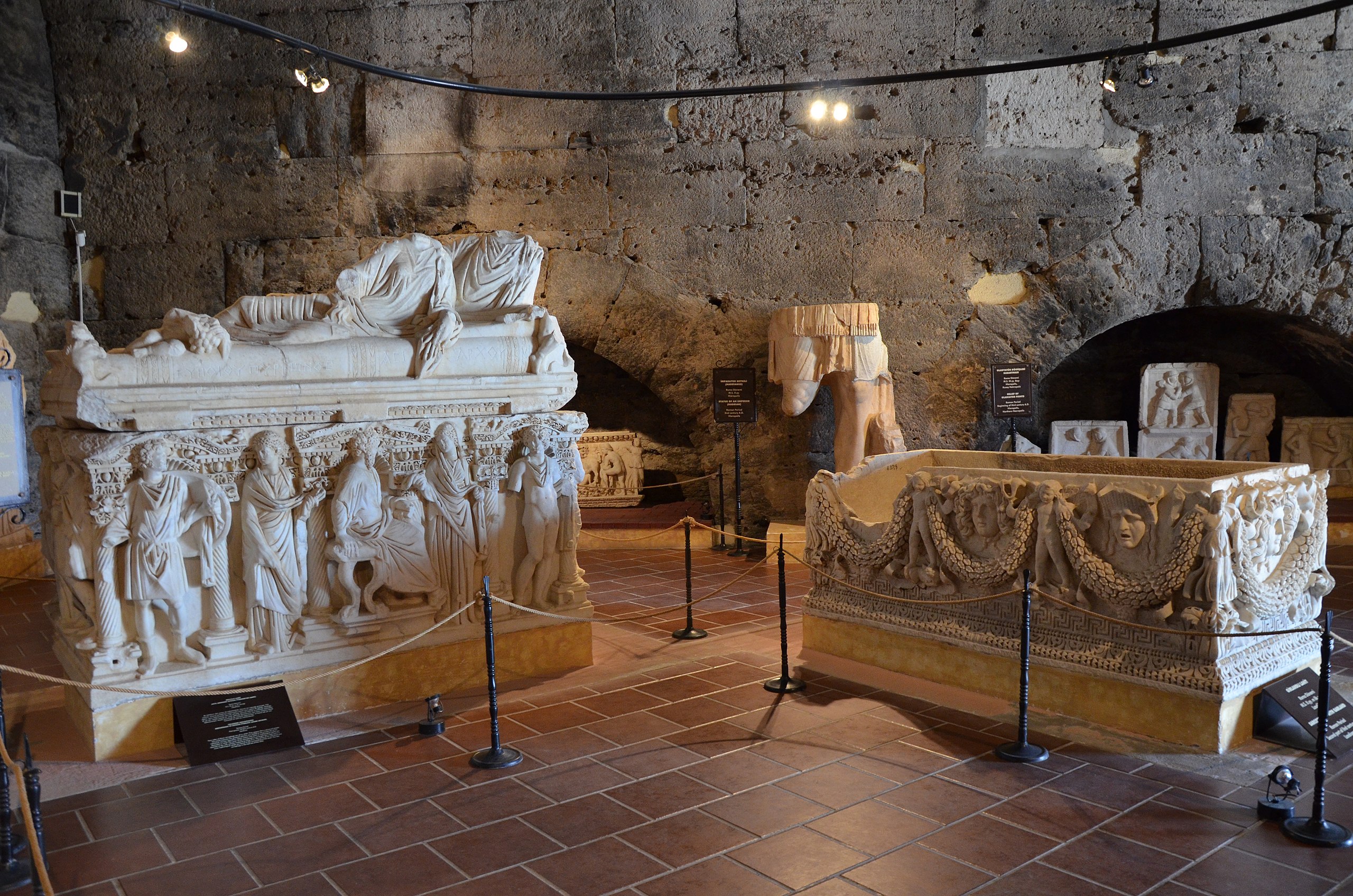 Here are some other great things you can do and see around Pamukkale:
Hop on a hot air balloon ride over the travertine terraces at sunrise.
Go adrenaline-pumping paragliding.
Visit the red-water springs of Karahayit.
Check out the ancient city of Laodicea.
Stop by the Aphrodisias ruins.
Explore the beautiful crater Lake Salda.