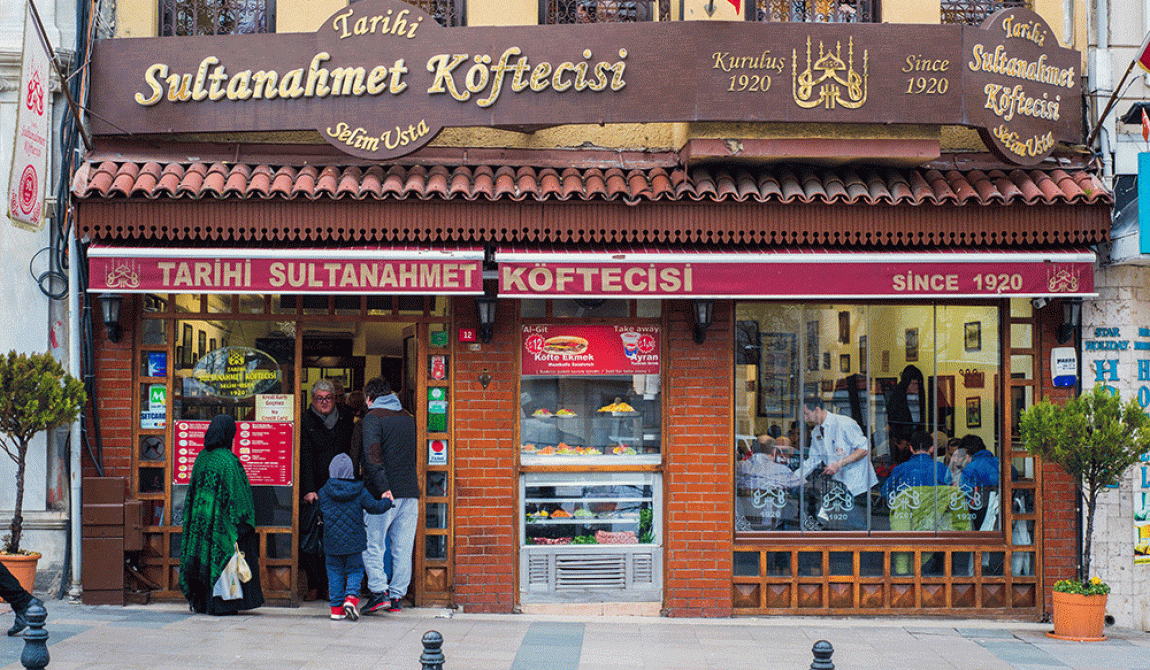 Symbols of Sultanahmet- Tarihi Sultanahmet Köftecisi
By SU Magazin / 2021-09-27

Sultanahmet and the Tarihi Sultanahmet Köftecisi. Sultanahmet and its famous meatballs should never be taken into consideration apart from each other. It is so famous that when you go to the Sultanahmet or want to go there, you suddenly think of that legendary meatball place.

Sometimes you don't have enough time and you are in a hurry and you leave Sultanahmet without eating it. It sits on you with huge regret. If you are staying at one of the Sultanahmet hotel's, it would be a shame to leave before visiting this place.

What about the opposite situation? You don't have to hurry nor you don't have enough time. In times like that, you cannot resist visiting this historical meatball place and dream of the meatball portion that you are going to eat.

Of course, it is correct if you have tasted this before. You go to your table after a long queue and order a portion of Sultanahmet meatball. Suddenly you think that you won't be full with only a portion and wanted to order one and a half?
Don't Forget to Order Meatballs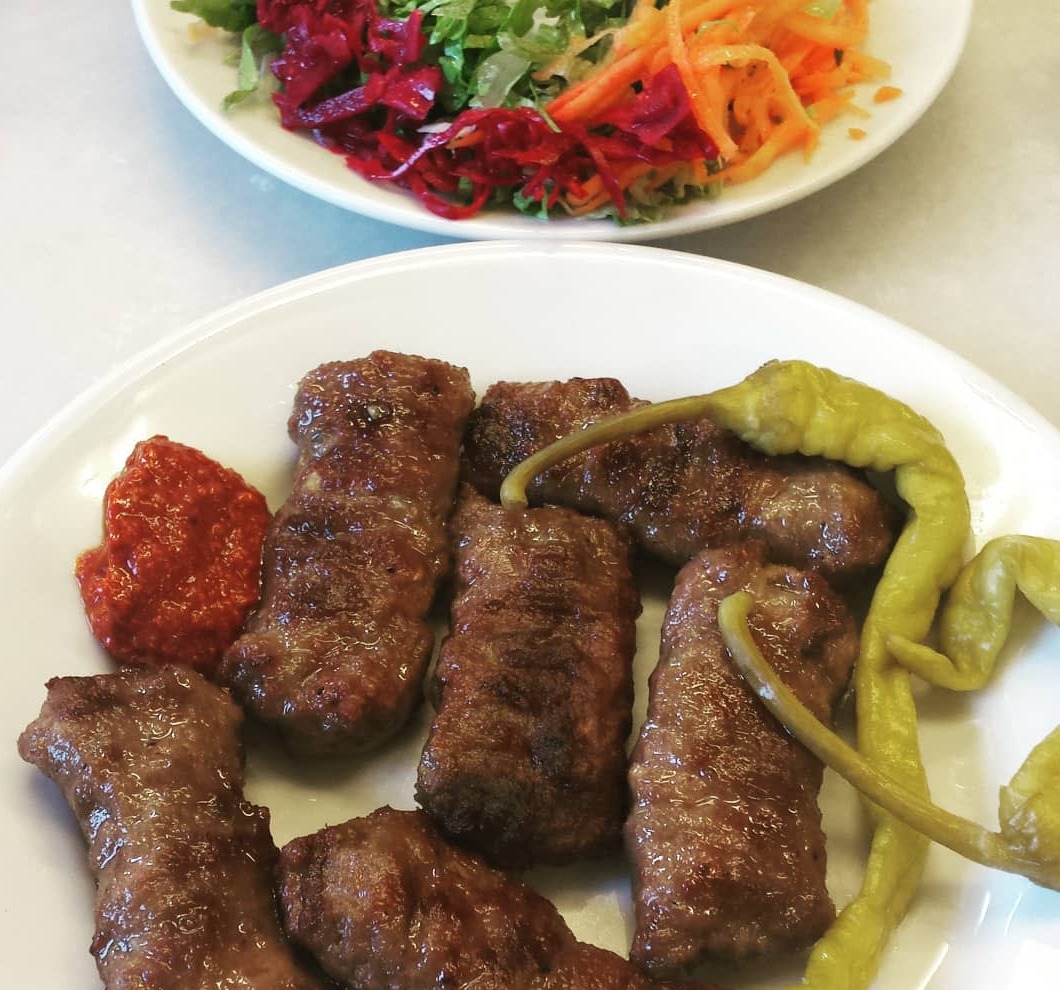 So be it. There is no harm from eating these delicious meatballs. And then the waiter/waitress brings your portion with a piyaz or haricot bean salad. You take a piece from your fresh bread and split the meatball into little parts then just swallow it.
One piece from the piyaz with bread too. Isn't it just amazing? Then one more piece and one more piece too so you came to your meatball's end. Then it is time for a mouth-watering dessert. What about a good semolina helva after this taste? We ate it too and it is time for us to rest now.
History of Sultanahmet Köftecisi
Sultanahmet Köftecisi, which gives us this opportunity, was established 88 years ago, in 1920 by Mehmet Seracettin. The name was different these days though. At first, the name of this famous place was Turan Kebapçısı.
Sultanahmet Köftecisi served in its old place till 1965 and passed to its new place which is situated in Sultanahmet Divanyolu in the same year.
The famous meatball started to spread from ear to ear after this new place. It doesn't have fame just in Istanbul but in the whole of Turkey. This is such fame that when you go to the Sultanahmet Köftecisi at noon, you will see a long queue.
Even though the queue is always long, you don't have to worry since they work like bees and everything is fast inside. Your time will come sooner than you expected.
The secret behind this legendary meatball is the fact that it is being prepared under the supervision of Selim Usta and the only additive apart from mincemeat is salt and onion.
Of course buying mincemeat, pickles, and groceries and other additives from the same place over years have its share too.
Nowadays, the management of this place is being conducted by the whole Tezçakın family with Cihat and Mehmet Tezçakın. With many legendary brands, Sultanahmet Köftecisi has its copycats too. At first, Tezçakın family got angry with that but later they thought it is something positive.
They think that the copycats give life to the original one. But if you are to ask which one is the real Sultanahmet Köftecisi, how we will know, the answer is simple. Look for the name of Selim Usta on the signboard.
If you see the "Tarihi Sultanahmet Köftecisi Selim Usta" on the board, then you came to the correct place. Then it is time for some meatball madness.
Address: Divanyolu Street, No:12 34122 Sultanahmet – Istanbul
Phone: +09 0212 520 05 66