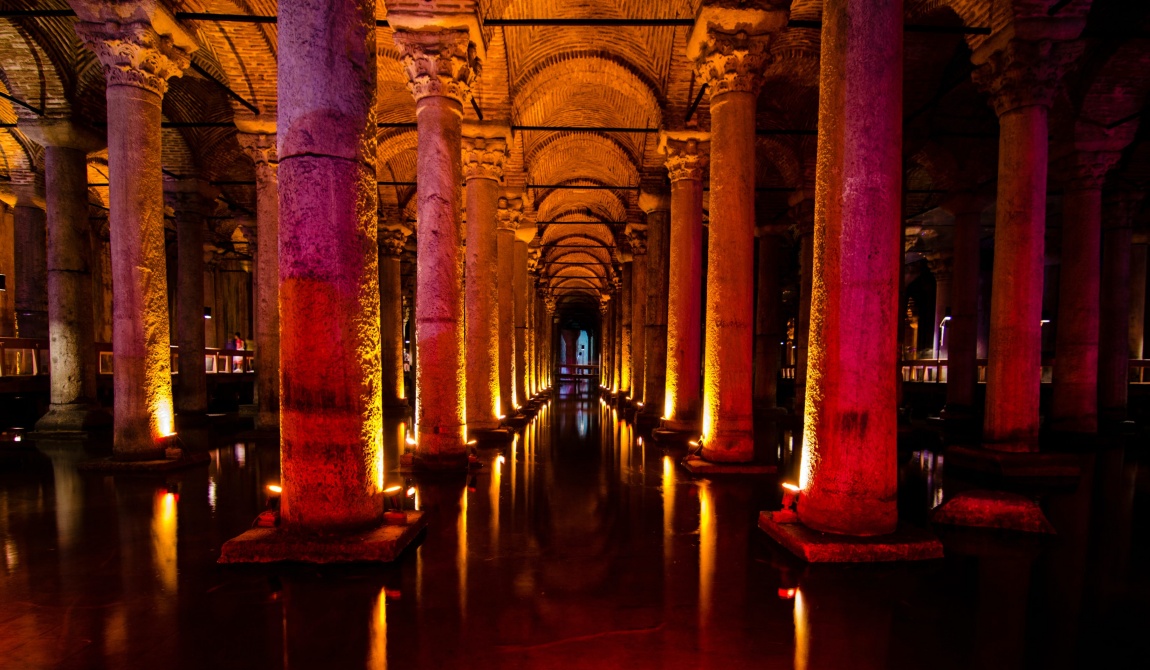 The Mysterious of Basilica Cistern
By SU Magazin / 2021-09-06

Basilica Cistern or Yerebatan Palace is located in Istanbul's Sultanahmet district. It was built under the Stoa Basilica, which was built as a center of commerce, justice and art between the 3rd and 4th centuries.

First constructed by Emperor Constantine, the small building was rebuilt by Emperor Justinian in the 6th century due to the corruption of the city during the uprisings in 532.

Because all the waters around Istanbul were saltwater, the Basilica Cistern served filtered drinking water to the Great Palace and the buildings around it.

1453 after the conquest of Istanbul by the Ottoman Empire, water was also supplied to Topkapi Palace.
Features of Basilica Cistern
The Yerebatan Cistern was built by 7,000 slaves in 38 years. It is the largest of 80 cisterns that have existed in Istanbul throughout history.
It consists of 336 units of 9-meter milk, each with 12 rows of 28 rows.
One of the two Medusa sculpted columns from the Roman period was placed underneath one of them and the other in the opposite direction.
All the columns and sculptures were brought from unknown Roman cities.
Among these columns, the most striking column is the "Hen's Eye" column with tears on its surface.
It covers an area of 9,800 square meters. Ewest is 138 meters and 64.6 meters. It has a water capacity of 100,000 cubic meters.
52 steps descend towards the entrance of the cistern.
The water of the cistern is transported via two aqueducts from Belgrade Forest. Valens (Bozdoğan) Arch of 971 meters long and Mağlova Arch of 115 meters long.
Inside the cistern, you can see carp fish and metal coins to make a wish.
It was later repaired by Sultan Ahmet III in 1723 and by Abdulhamit II in the 19th century.
The Basilica Cistern was opened to the public on 9 September 1987 as a museum.
The museum is open every day of the week except the first day of some religious holidays. The visit hours are 9:00 – 17:30.
The Basilica Cistern is just 120 meters away (2 minutes walk away) from the Sura Hotels.