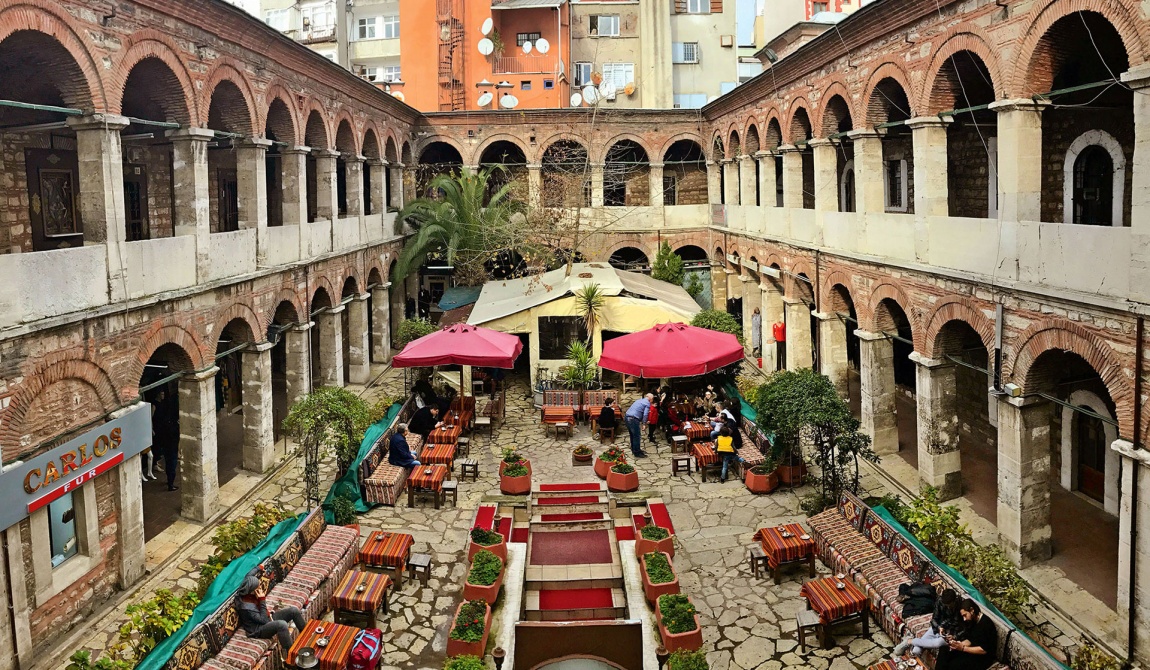 Famous Structures In Istanbul: Laleli Tashan – Historical Old Bazaar
By SU Magazin / 2021-09-27

Laleli is a district situated inside of Fatih county. Even though it is famous for its retail shops for all the tourists from a variety of nations, it also has some historical structures too. And one of these historic structures is the famous Laleli Taşhan or the Stone Inn which was built in 1763 by Mustafa III. The Inn also is known as the Sipahiler Hanı (the Cavalrymen Inn), Çukurçeşme Hanı and Katırcıoğlu Hanı. It was built as an accommodation place for the cavalrymen during 1763.

Even though it has some destroyed areas, it is still protecting its uniqueness and originality. It consists of two floors and three backyards. It is the only inn that has a military feature and has only stones on its surface. Even though the marble plate on the inn cites the name as the Katırcılar Hanı, after that date, they have given the name of "Historical Old Bazaar".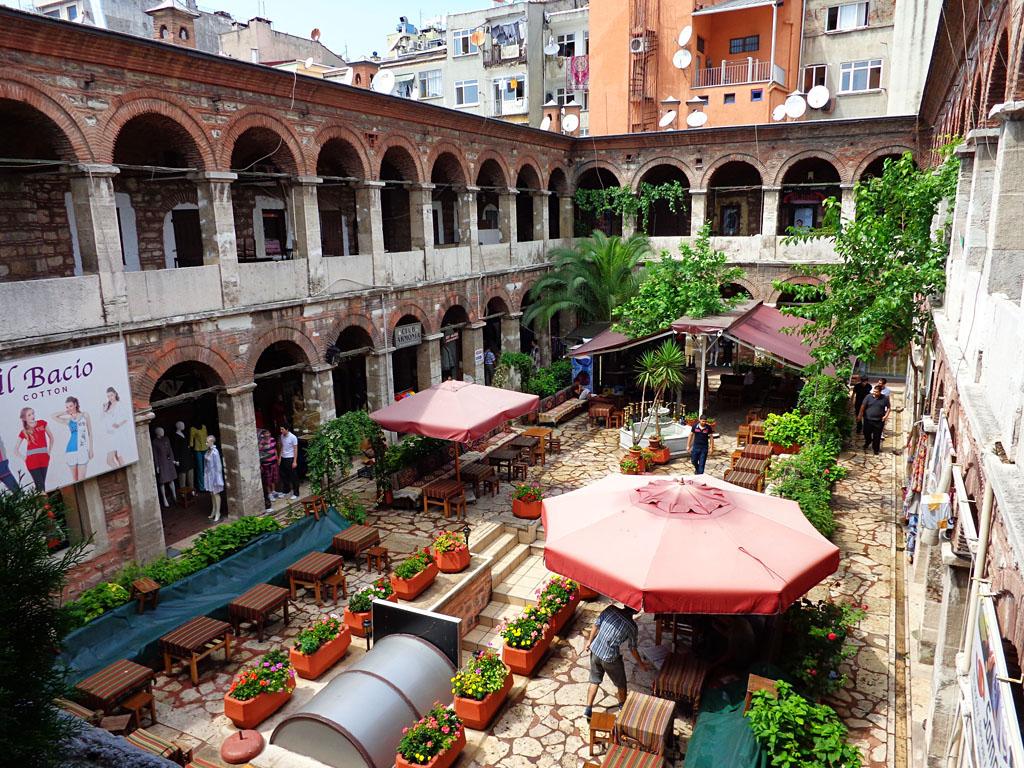 In order to reach this marvelous structure, you have to go to the Balabanağa neighborhood, Fetih Bey street, Fatih, Istanbul. If you want to explore nearby counties and historical structures after finishing all the history in the Sultanahmet, you can ask for help from our staff of Sultanahmet Hotel, Sura Hotels. Fatih is really close to our hotel and you can reach there with no hustle at all. But first, you have to finish the Hagia Sophia, the Blue Mosque, the Arasta Bazaar, the Basilica Cistern, the Obelisk, the Topkapı Palace, and many more that we cannot count right now. If you are a food addict and want to taste special foods, you can start with Sultanahmet Köftecisi too.
Sultanahmet is a place in which you can find the many historical monuments of Istanbul and the Ottoman Empire. In this unique area, you can find not only historical things but also many natural and state of the art elements too. In order to enter all the museums located here, you had better get a museum pass. Sultanahmet is a perfect place to feel all the rich culture of Turkey, and Istanbul.